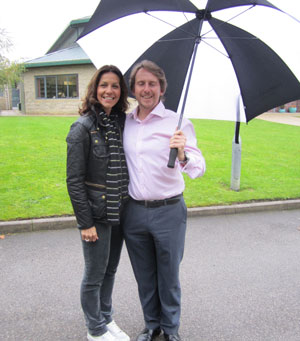 Harrogate Spring Water, owned by Water Brands Group, is sponsoring this year's Bar Person of the Year Award at the Harrogate Hospitality & Tourism Awards.
For the fourth year running, the company is once again sponsoring the event, not only to help find the town's best bar person, but to also show its support for promoting tourism in Harrogate.
James Cain, managing director of Water Brands Group, said:
We are delighted to be sponsoring this category again. The event showcases the fantastic individuals who work in this town – they're very welcoming to tourists and those attending hospitality events – which helps contribute to Harrogate's success as a first-class tourist destination. Last year's winner, Craig Drummond from Montey's Bar beat tough competition to take the title of Bar Person of the Year 2011 and is a fine example of the type of candidate we are hoping to find again this year.

Further evidence of that comes as programmes such as 'The Great British Countryside', which first aired on BBC One on the 16th February, chose to film in Harrogate – which was featured on the programme this Thursday evening, 23rd February. Presenter Julia Bradbury stopped off at our spring water plant to see for herself how our spa town's famous mineral water product is sourced and bottled.
You can nominate your favourite bar person for their hard work, happy disposition and consistent high-level of customer care by registering your vote online at www.destinationharrogate.co.uk
Alternatively you can complete a nomination form at any bar, restaurant, hotel and at many more outlets across town – then post it at the Tourist Information Centre on Crescent Gardens.
The last date for nominations is 31st March 2012 and the shortlisted nominees will be invited to the Awards Ceremony at the Royal Hall on Monday 11th June.