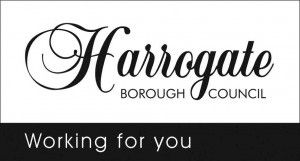 Tenants across the Harrogate district have given their thumbs' up to landlord Harrogate Borough Council.
The results of the survey, carried out late last year, have shown increases in satisfaction right across the housing service since the last survey which was carried out in 2008.
The latest ratings again underline the council's place as one of the leading housing authorities in England – a place it has consistently maintained over the last 10 years.
Overall satisfaction with the council as a landlord has increased from 89.4 per cent to 91.8 per cent. Satisfaction with the overall quality of council homes went up from 91.5 per cent to 94.1per cent, satisfaction with the condition of homes from 88.9 per cent to 91.6 per cent and satisfaction with the neighbourhood as a place to live increased from 89.4 per cent to 90.7 per cent. Satisfaction with the repairs service stayed the same at 85.9 per cent.
Councillor Jean Butterfield, Cabinet Member for Housing, says these results reflect the considerable emphasis the council has placed on improving its housing stock and environment and, in so doing, meeting tenants' needs.
Councillor Butterfield added:
The survey also included questions about the future of the Neighbourhood Housing Offices and the way we should provide housing services in the future. The council will be carrying out further tenant consultation in the coming months before making any decisions on these matters. Local authorities are no longer under a statutory duty to survey tenants but we believe this is a valuable and low cost way of initiating a two way dialogue with the council.
Previously, all local authority housing providers were required to carry out a standard satisfaction survey in a prescribed way called a Status Survey. In 2010, as part of a review of social housing regulation, the government removed this requirement. The removal of the requirement to use a prescribed set of questions, has given the council the opportunity to seek the views of tenants on matters directly relating to the development of the council's housing services. In particular service improvements that offer value for money and extra services that tenants may be willing to pay for and the future provision of neighbourhood services and local housing offices. This is in line with the government's Localism Agenda.