Harrogate Hospital Radio has been shortlisted for a clutch of national broadcasting awards.
The charity radio station, which broadcasts from studios within Harrogate District Hospital, has been shortlisted in four categories in this year's National Hospital Radio Awards, including the prestigious and coveted "Station of the Year".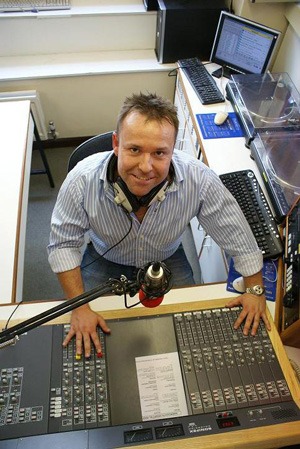 Ian Wighton, who joined Harrogate Hospital Radio three months after it launched in 1977, is up for Best Male Presenter, Ellie Jackson for Best Female Presenter, and Scott Wall for Station Promo.
Harrogate Hospital Radio Chairman Mark Bexley (pictured) said:
These awards celebrate the huge talent there is within hospital radio stations around the country.

Being shortlisted for four awards is a testament to the quality of our presenters and the great shows we broadcast. I'm very proud of Ellie, Ian and Scott. It's an excellent achievement just to be shortlisted and our fingers are crossed for them.

Harrogate Hospital Radio is a fantastic organisation. We have 50 plus members, ranging in age from 16 to 70, who all give their time for free.

For anyone looking for a career in broadcasting, hospital radio is a great platform to start from. Many of today's radio celebrities, including Chris Evans, started this way.
The winners of the awards will be announced at a ceremony being held in the Park Inn, Northampton, on March 31.
Anyone wanting to find out more about Harrogate Hospital Radio, and the work it does, should contact the station on 01423 553342.