Leading fuel card reseller The Fuelcard Company has been announced as a headline sponsor of the FairFuelUK campaign, as world events cause the steepest rise in wholesale diesel and petrol prices the UK has ever seen.
Over the coming months, the Fuelcard Company will work with FairFuelUK and other major sponsors, the Road Haulage Association, RAC and Freight Transport Association to champion fairer fuel prices for all UK drivers.
In the run-up to the Spring Budget on 21 March, FairFuelUK will keep pressure on the Government to cut fuel duty further to stimulate the economy and introduce reforms to ensure taxation of petrol and diesel is kept fair. In 2012, the campaign will continue its success of 2011 with the first ever National FairFuel Day scheduled for Wednesday 7th March. FairFuelUK Supporters are invited to attend a mass lobby at Westminster which will allow them to exercise their rights to enter Parliament and ask to see their local MP to support cutting fuel duty.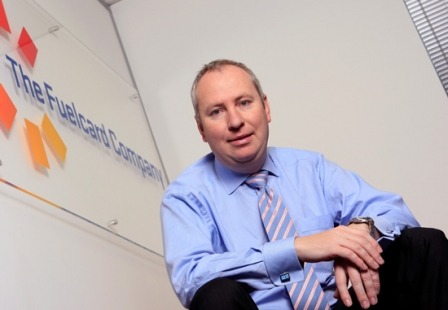 Jakes de Kock Sales and Marketing Director The Fuelcard Company 
According to the AA, motorists are now facing a further 2p a litre fuel price hike at the pumps which could take diesel prices to a new record high. And there may be more to come as petrol retailers warn that threats to international supply could push prices even higher.
On 25 January, FairFuelUK and its 'Big Four' took the fuel price fight to the House of Commons and the first meeting of the All Party Parliamentary Group on Fair Fuel for Motorists and Hauliers. The group confirmed campaign aims for 2012: to cut fuel duty to stimulate the economy and reform the way in which fuel duty is charged.
The campaign has already led to Chancellor George Osborne scrapping the planned 3p fuel duty rise this month and a reduction in Augusts' planned fuel duty rise from 5p to 3p – to date the FairFuelUK campaign has saved motorists 9 p per litre in duty (nearly 11p per litre if including VAT). However, FairFuelUK has warned more must be done to protect families and businesses struggling with the high cost of petrol and diesel.
Jakes de Kock, Sales and Marketing Director at The Fuelcard Company, said: "I am very pleased to renew our commitment to supporting the FairFuelUK campaign. The plea for a fairer tax system for UK companies reliant on fuel to keep their businesses moving, is a worthy and necessary cause and impacts every consumer in the UK. The price of fuel affects UK competitiveness and raises the price of everything we buy in the shops."
Quentin Willson, national spokesman for FairFuelUK, said: "We are delighted that The Fuelcard Company has increased its level of support to the campaign. They can be rightly proud of the support they gave last year.  They helped avert the significant fuel duty hikes planned for last year.  We are all looking forward to working even more closely with them in the coming months."
To support the FairFuelUK campaign and sign its petition to cut fuel duty, visit: www.fairfueluk.com