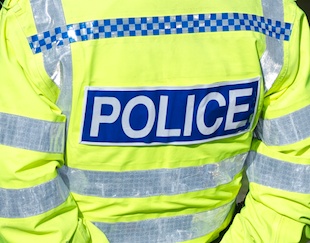 Harrogate police are appealing for information following a burglary at a building site in the town centre.
It occurred between 5pm on Friday 27 January and 10am on Saturday 28 January 2012, from a property development within Cambridge Terrace.
The thieves broke into a secure compound before stealing a large quantity of tools including a petrol powered cement mixer and a brand new wacker plate. The value of the stolen items are in excess of £1,000.
PC Casey Blair, of the Harrogate Safer Neighbourhood Team, said:
Due to amount of items that were stolen and the difficulty in moving them, it is highly probable that the thieves had a van at the scene. I would like to speak to anyone who may have seen a van in the area which may have struck them as unusual and ask that they contact the police or Crimestoppers straight away.

I also ask people who may have been offered any tools in suspicious circumstances to come forward.
Anyone who can help the police with their enquiries is asked to contact Harrogate police station on 101. Press option 2 and ask for Casey Blair.
Alternatively call Crimestoppers anonymously on 0800 555 111 quoting reference number 12120014371.