The Burgess Premier Small Animal Show started with a bounce today (28 Jan 2012) at the Yorkshire Event Centre in Harrogate.
The show is in its 90th year in Harrogate and is the UK's biggest show of its kind.
New for this year this year is a Chinchilla Exhibition and young stock show, where rabbits under five months will make their début at the event.
Drawing the crowds was UK's only Rabbit Grand National. Last year's show hosted the very first such competition in the UK attracting international competitors. Following its success, the competition is back and it's bigger and better in 2012.
The Rabbit Grand National, the entertainment centrepiece of the show weekend, will see Sweden's finest rabbit jumpers return to hop over twelve hurdles up to one metre in height during a timed display of agility unique to the show.
The challenge of designing jumps for the Rabbit Grand National had been thrown open to young designers and artists in a national competition. As well as encouraging interesting and eye-catching designs for spectators and challenging jumps for participants, the competition has showcased the event to new audiences.
The show has established itself as a must do calendar occasion for fanciers and families alike. Whether you're looking to compete, trade or just attend, it's a fantastic time for people who are passionate about small animals.
The show continues on Sunday 29 Jan 2012.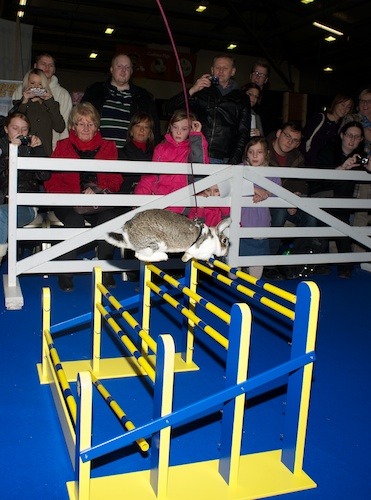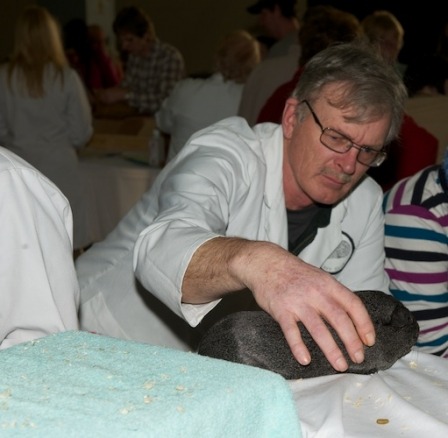 Further images here