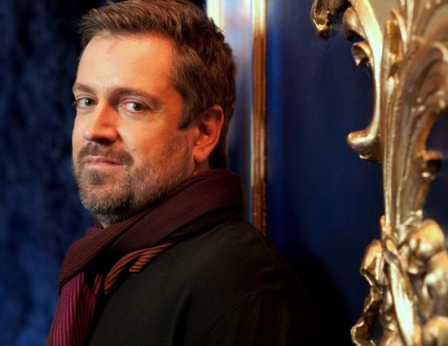 The  Harrogate International Festivals' Sunday Series is about to commence its 19th year in 2012 and promises a great line-up of performances from the Old Swan Hotel.
The series welcome some of the brightest stars on the classical music scene, including two sensational piano performances from two big names. The internationally renowned pianist and Festival favourite Artur Pizarro will appear on Sunday 22nd January and BBC Radio 3 favourite Martin Roscoe on Sunday 19th February.
Artur Pizarro (pictured above) promises to be the perfect start to the New Year and a new season, presenting a thrilling programme of music from Chopin's 'miniature masterpieces' to the grand splendour of Wagner, Liszt and Rachmaninov. After winning first place at the Leeds International Pianoforte Competition in 1990, Pizarro has since taken the world by storm with his breath-taking performances.
Pavão String Quartet are described as the ensemble to 'offer classical music a dynamic future', Julian Bliss, alumni of the Festivals' Young Musician Series, and drawing finally to a close with one of Britain's foremost cellists, Paul Watkins, amounting to what promises to be an inspirational and breath-taking series.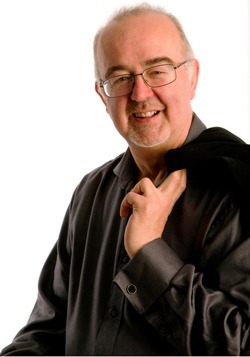 The full season line-up is completed with a performance by Martin Roscoe (pictured right), one of Britain's most prolific recitalists, will follow on from where Pizarro exuberantly leaves off. Illustrating his breadth of experience, Roscoe's programme will take his audience on a journey from the playful 'Scenes from Childhood' in Schumann's Kinderszenen, to the sombre and tragic sonorities of Beethoven's masterpiece, and the turbulent drama from Schubert's sonata, written just two months before the composer's death.
Following the eagerly-awaited announcement of the line-up for the 2012 Harrogate International Sunday Series, tickets for next year's programme went on sale to the public on Thursday 1st December. The 2012 programme is proving extremely popular so far with ticket sales already strong.
Tickets for the series are on sale directly from the Festival Office.
Harrogate International Sunday Series tickets can be booked by phone on 01423 562303, by email on info@harrogate-festival.org.uk or in person by visiting the office situated at Raglan House, Raglan Street, Harrogate, HG1 1LE. Booking Forms are also available to download from the Festival website: www.harrogate-festival.org.uk
Sharon Canavar, Chief Executive of the Harrogate International Festivals, said:
We're extremely proud to be maintaining the reputation and tradition of the Sunday Series with some of the finest talents at work today coming to Harrogate in 2012.
Artur Pizarro, piano Sunday 22 January | 11am Tickets: £16, £14.50
Pavão String Quartet Sunday 5 February | 11am Tickets: £16, £14.50
Martin Roscoe, piano Sunday 19 February | 11am Tickets: £16, £14.50
Julian Bliss, clarinet Robert Bottriell, piano Sunday 18 March | 11am Tickets: £16, £14.50
Paul Watkins, cello Huw Watkins, piano Sunday 15 April | 11am Tickets: £16, £14.50