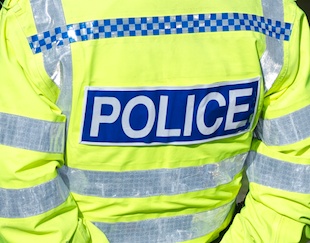 A criminal gang who ran two cannabis farms near York have been ordered to pay back the profits of their crimes.
A judge at York Crown Court ruled that three of the men had benefitted by over £12,000 and another man had earned himself £666 during their illegal operation.
At a confiscation hearing on Friday 23 December 2011, Jonathan Crampton, 43, from Strensall, was ordered to repay £6000 of his illegal profits within six months or face four months imprisonment under the Proceeds of Crime Act.
Steven Lester Bradshaw, 45, from Huntington, was ordered to repay £100 within 28 days or face a three-day prison sentence.
The judge instructed Christopher Nicholson, 59, from York, to repay £150 within 28 days or face a week in prison and Daniel Richard Arthur, 23, from York, was ordered to repay a nominal fee of £1.
The men were arrested in May 2010 after police discovered two large scale cannabis productions at a farm in Easingwold and a property in Sutton on the Forest.
Officers found 140 mature cannabis plants at the Easingwold site and a further 172 plant in the attic of the property in Sutton on the Forest.
They also found equipment commonly used in the production of cannabis.
In September 2010, all four men were charged with conspiracy to supply cannabis. They pleaded guilty to the charges and were sentenced on 18 March 2011.
Crampton and Bradshaw were both jailed for 42 months, Nicholson received an 18-month jail term. Arthur was given a 12 month sentence suspended for 24 months and was ordered to undertake 250 hours of unpaid work.
Detective Inspector Ian Wills, of North Yorkshire Police's Financial Investigation Unit, said:
It is always pleasing when we can hit criminals in the pocket, where it hurts them the most.

If we suspect anyone is illegally benefitting from the proceeds of their crimes we will leave no stone unturned to ensure that we can put them before the courts and have their money and assets confiscated.
Some of the money that North Yorkshire Police confiscate from criminals is donated to local community groups and charities through the Why Should They? campaign.
For more information about the campaign, visit the North Yorkshire Police website www.northyorkshire.police.uk/whyshouldthey