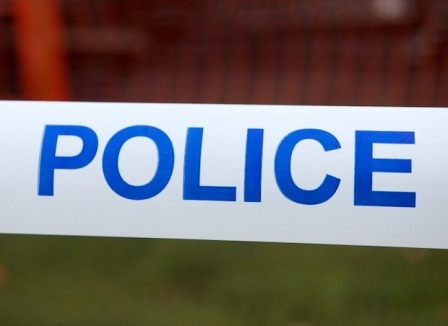 Round-up of weather-related incidents across North Yorkshire since 6.30pm last night (Wednesday 4 January 2012)
The following round-up is not exhaustive but includes the main incidents which were reported to North Yorkshire Police.
6:50pm, 4 January 2012 report received from Ambulance service that a HGV had blown over in lane three of the A1 north bound near the Ainderby Quernhow junction just south of Leeming Bar. The driver was not injured.
11.10pm 4 January 2012, reports received of a lorry being blown over on the A1 southbound approximately half a mile south of Boroughbridge. The driver sustained lacerations to his face as a result of the incident. The A1 was closed for two hours this morning (9.30am, 5 January) while the lorry was recovered.
There were numerous reports of debris being blown across roads such as signs, fencing and cones.
Report received at 8am this morning (5 January 2012) that Heslaker Lane in Carleton near Skipton was closed due to flooding
The following incidents relate to trees and other large debris (where stated) being blown down across roads:
7pm – 9pm
Two trees down near Carthorpe, Bedale
Cones and road signs across A1 in the Bedale to Catnear Yafforth
Tree down A19 near Thormanby, Thirsk
Tree down Hookstone Road Harrogate
Tree down Studley Road Ripon
Tree down West Tanfield near Bedale
9pm – 11pm
Tree down Temple Hirst Selby
Tree down A19 Skelton, York
Tree down Kirk Hammerton
Tress down Bishopthorpe Road, York
Tree down Thornborough, Bedale
Tree down A1041 Camblesforth, Selby
Tree down, Westow York,
Tree down Nether Silton, Northallerton
A170 near Divan Hotel Sutton under Whitestonecliffe, car hit tree which had blown across the road, driver uninjured
Tree down, Chantry Road, Northallerton
Tree down, Burythorpe,
Tree down A64 near Malton
Tree down, A659, Tadcaster
Trampoline across road, Skipton Road, Settle
Tree down Buttercrambe, Moor Wood, Stamford Bridge
11pm – 12am
Tree down, Coneythorpe, Knaresborough
Electric cable down on Wiggington Road, York
Christmas lights down on High Street, Knaresborough
Tree down, Richmond Road, Catterick Garrison
Tree down near Threshfield Primary School in Craven area
12am onwards
Tree down Broughton to Gargrave Road
Tree down between Chapel Haddesley and Burn near Selby
Tree down near New Earswick, York
Tree down near Kiplin Hall, Richmond
Tree down Station Road, Stokesley
Tree down between Middleton Tyas and Moulton
Tree down near Huby, Easingwold
Tree down Eggborough near Goole
Tree down St Stephens Close, Skipton
Tree down A167 near Croft, Darlington
Tree down Bog Lane, Thorlby Skipton
Tree down Thorn Nook, York
Tree down Old Poole Bank, Poole-in-Wharfedale
Tree down, A162, Towton, Tadcaster
Tree down The Avenue, Alne