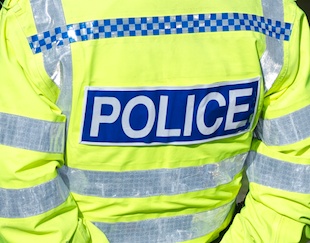 A 47-year-old local man has been arrested in connection with the two incidents in Harrogate where young girls were approached and assaulted. He is currently in police custody
Harrogate police had previously released an image of a man who was wanted in connection with these offences in the town. (these images have now been removed under media reporting protocol)
The first incident occurred at approximately 4pm on Thursday 22 December 2011 on Wetherby Road. A 17-year-old girl was walking her dog near to Woodlands Methodist Church when the suspect approached her and touched her in an inappropriate manner.
Officers believe that there are potential witnesses, as there was slow moving traffic passing the scene of the incident. In particular, a woman driving a Land Rover or Ranger Rover sounded her horn when the offence took place and police believe she may have information which could help with their enquiries.
A man fitting the same description was also involved in an incident on Knaresborough Road at around 7.20pm on Saturday 24 December 2011. A 15-year-old girl was approached while walking near to the junction with Lancaster Park Road, the suspect grabbed her arm but quickly let go and ran off.
Officers are still appealing to anyone who witnessed either incident to contact them with information.
Anyone who can help the police with their enquiries is urged to contact North Yorkshire Police on 101 – select option 2 – and ask for PC Kris Randall or Harrogate police.
Alternatively, Crimestoppers can be contacted anonymously on 0800 555 111, quoting reference 12110216299.