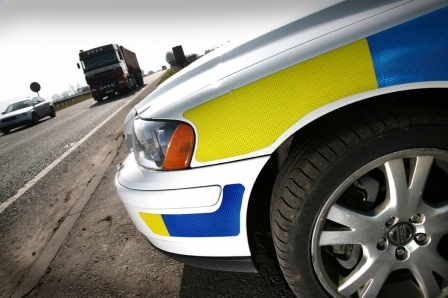 Thousands of motorists have been stopped as police enforce their anti drink and drug drive crackdown this Christmas.
Officers have breathalysed 2246 motorists and arrested 66 people since 1 December as they patrol the roads of North Yorkshire and the City of York looking out for people who disregard drink and drug driving laws.
Despite repeated warnings about the dangers of getting behind the wheel while under the influence of drink or drugs, 34 people have been charged and 13 of those have already been banned from the roads.
Magistrates have been handing out tough sentences to those found guilty with a 31-year-old man from York receiving a three-year ban and being ordered to complete 140 hours unpaid work for drink driving and driving while disqualified.
A 38-year-old woman was hit with a five-year ban after police found her driving while almost four times the legal limit on Broughton Street, Skipton.
Traffic Sergeant Pete Stringer, who is coordinating this year's drink and drug driving campaign, warned drivers that despite being in the middle of the festive season, officers will not be in a charitable mood if faced with a drink or drug driver.
Traffic Sergeant Pete Stringer said:
The message is simple: if you drink or take drugs and drive you will be arrested, put in a cell and charged to court.

Believe me, you don't want to spend Christmas day in custody, but if you get caught breaking the law that's exactly where you will be.

It's astounding that people still take the risk, despite the well documented fact that drink and drug driving ruins lives. I urge everyone to be responsible this Christmas and make arrangements to get home safely if you are going out.
Officers will be patrolling the roads throughout the Christmas period and into the New Year and there is a good chance anyone drink or drug driving on the county's roads will be caught.
Officers are using an intelligence-led approach during the campaign meaning they are targeting routes that they know offenders commonly use and are acting on information provided by the public.
TS Stringer added:
Our approach is slightly different this year and we are a targeting specific areas to ensure that we have the best possible chance of catching people who are putting lives in danger by drink or drug driving.

The number of arrests we have made shows that we are being successful in catching people and we will continue making arrests throughout the campaign and beyond.

Drink and drug driving cannot and will not be tolerated and I urge the public to get behind the campaign and let us know if someone is drinking or taking drugs before getting behind the wheel.

Please contact the police or Crimestoppers if you suspect someone of breaking the law and do your bit to help prevent lives being lost and families being ruined this Christmas.
If you suspect someone of drink or drug driving contact North Yorkshire Police on 101.