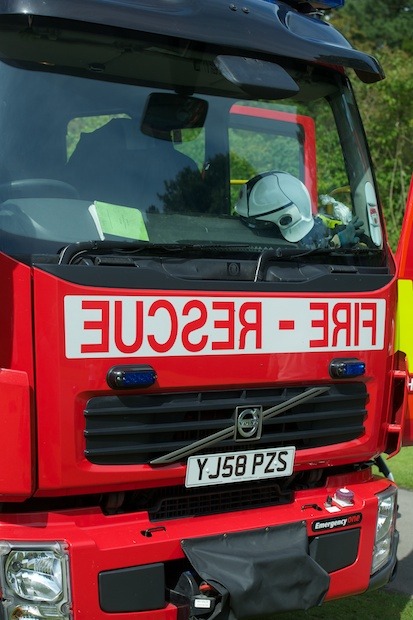 Fire crews were called to a house in Burnt Yates this morning (23 Dec 11) at 8:46 following reports from a neighbour that smoke was coming from a property.
The fire was attended by Summerbridge and Harrogate fire crews with an aerial platform. It brought under control by 9:32am
The fire was due to an electrical problem in an under stairs cupboard. The cupboard was destroyed in the fire and there was some fire damage to the lounge. There was also 100% smoke damage throughout the property.