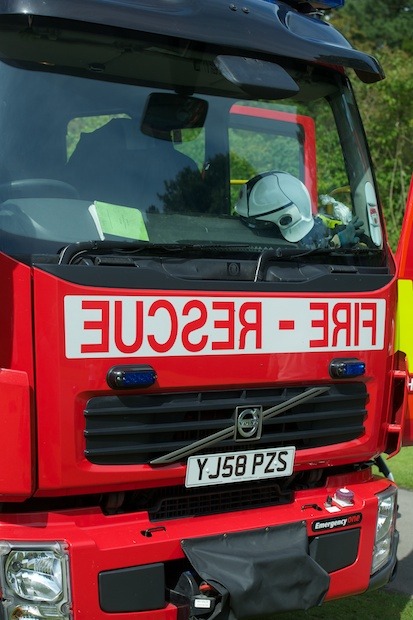 Flooding in North Yorkshire – Update 8th Dec 2011 7.52pm
Police are asking motorists to avoid the Reeth area at present following flooding in the area.
The bridge over the River Swale on the B6270 at Grinton near Reeth remains closed after partially collapsing.
The bridge between Low Lane and the B6270 south west of Healaugh at Low Witter Farm is closed.
The A6108 between Leyburn and Reeth is closed
The A 684 road between Leyburn and Hawes is closed.
The two people who were airlifted to the Friarage Hospital after being rescued from their vehicle were found to be suffering from mild hypothermia.
Richmondshire District Council have delivered sandbags to a number of properties in the area, anyone else who requires them can contact the council's 24-hour help line on 01748 829100.
Police are warning motorists not to move the road closure barriers as a number of motorists have ignored them or moved them, and have subsequently become stuck in flood water. It is also very dangerous for other road users who may believe the road is open when it is not, putting them at risk of becoming stranded.
With temperatures expected to drop overnight, the wet roads will become treacherous and police are warning motorists to avoid unless absolutely necessary . If you do take to the roads in the morning, please take extra care, drive according to the road conditions and beware of black ice.
———————————————————————————————————————————–
There is currently flooding in the Reeth and Leyburn areas.
So far one bridge at Grinton has collapsed. Police have concerns for a bridge at low witter farm on the B6270.
The 6108 between Leyburn and Reeth and the A684 road between Leyburn and Hawes are currently closed.
Five people have been rescued by fire crews from three separate incidents with all of the incidents have involved vehicles driving into flood water.
A man has been rescued by North Yorkshire Fire and Rescue Service from his vehicle which had become stranded in the Gunnerside area.
Two people who were rescued from a car near Aysgarth by the RAF and air lifted to the Friarage hospital in with suspected hypothermia.
A search is currently ongoing near to the swing bridge at Reeth after torch light was seen near to the river.  Emergency services, Search and Rescue teams and air support are currently conducting  search of the river to ensure there is no one is in danger.
So far there have been no reports of serious casualties or reports of anyone missing in the area.
An RAF Search and Rescue helicopter from RAF Kinloss was requested to assist fire crews and air lifted two casualties to a local hospital for treatment.
Police and Highways Agency have assisted by closing a number of roads and bridges in the area.
Road conditions in the Richmondshire area remain poor with large areas of standing water. In places, rivers have breached their banks and have flooded across roads.
Drivers are urged not to travel to the following areas:
Langthwaite
A684 Bainbridge
B6270, Healaugh (Reeth)
A684, Worton
The rescue services have issued advice:
If drivers come across water of an unknown depth across roads, they should source an alternative route and not enter the water as road levels can vary considerably. The speed of flowing water should not be underestimated as this may lead to vehicles and\or people being swept away.
Keep a fully charged mobile phone available to summon emergency services if required and clothing to guard against cold and wet weather.