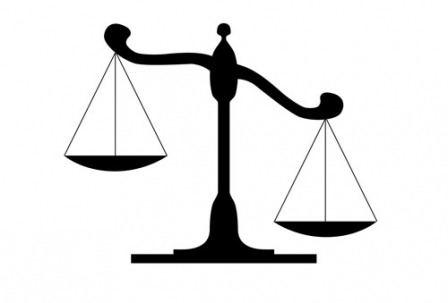 Matthew Hill of Harrogate solicitors, Raworths, has advised in an important case involving a borough council chasing an 80 year old dementia patient for unpaid council tax amounting to less than £2,000.
The case, which has been widely reported in the national press, began when 80 year old Trevor Evans failed to pay council tax of £1,909 to Gedling Borough Council in Nottinghamshire and was made bankrupt by the council as a result in 2004.The court has now ordered that the bankruptcy order be annulled and that the council picks up the costs.
Gedling Borough Council spent around £50,000 on its own legal costs fighting to keep the bankruptcy order in place despite the fact that Mr Evans was mentally ill. The ruling means Gedling Borough Council also now has to pay the trustee in bankruptcy's costs of around £70,000 and Mr Evans's legal costs, estimated at a further £80,000.Those figures take the total council spend to an astonishing £200,000 – more than a hundred times what Mr Evans owed in council tax.
The court found that the Nottinghamshire local authority wrongly ignored the fact that Mr Evans was schizophrenic and has dementia in chasing him over the debt. District Judge Jane George ruled the authority did not show compassion towards Mr Evans in pursuing the 'disproportionate' legal action. District Judge Jane George said in her ruling that Alistair Townsend, the council's tax manager, had 'demonstrated a lack of understanding' when he said in a statement that there was 'no indication that Mr Evans was suffering from a mental illness' and he was 'under no duty to make detailed inquiries about Mr Evans' health'.
Matthew Hill of Raworths who acted for Mr Evans, said:
The council's decision to make Mr Evans bankrupt, for such a relatively small sum of money, and to carry on with this case for so many years demonstrates a worrying attitude towards vulnerable individuals. Mr Evans was lucky that help found him. However, I am sure that there are many other at-risk people who just slip through the net. This case should act as a stark warning to others, including other local authorities, who might seek to make people bankrupt. Get it wrong and you could face a very large bill at the end of it.
A spokesperson for Gedling Borough Council commented:
The Council accepts the court's judgement in this case. We have a duty to investigate all non payment of council tax but also have a responsibility to ensure this is done in a proportionate manner.

The Bankruptcy Order was obtained by the Council back in 2004 in relation to numerous outstanding years of Council Tax debt. At that time the Council was not aware of any issues surrounding Mr Evans's mental health, and if it had been made aware of these issues it is unlikely that the action would have been pursued. We now have systems and policies in place that ensure this will not happen again.

The reported case was as a result of proceedings issued by Mr Evans against the Council in July 2007. The Council's insurers defended those proceedings on the Council's behalf.

The reports that the council has been left with a large legal bill are incorrect because all costs are covered by insurers who have dealt with this case on our behalf since – 2007.

The level of costs has not been determined yet, the Judge simply made an Order as to who should be responsible to pay the costs and did not specify the amount to be paid. This will be agreed between parties or if not agreed will be the subject of further court proceedings.
Sheena Van Parys, Home Instead Senior Care, Harrogate, Ripon and Thirsk commented:
This case just proves that there is a real lack of understanding of dementia in society.

Many people don't understand the illness and how it affects the brain and one's mental capacity. I have had personal first hand experience of seeing a close relative change completely (both physically and mentally) because of the disease, this can frighten people because they just don't understand the complexity of the condition. Unfortunately dementia is seen as a social problem, rather than a health problem, this needs to change.

Would the council have reacted the same way if the gentleman suffered from cancer? Somehow I doubt it, if and when dementia is perceived as a health problem, hopefully society's attitude and understanding of the disease will improve. 750,000 people in the UK are living with alzheimers and other dementia's, this is predicted to rise to 940,000 by 2021 (just 10 years time), let's hope we are all more compassionate, knowledgeable and enlightened very soon.