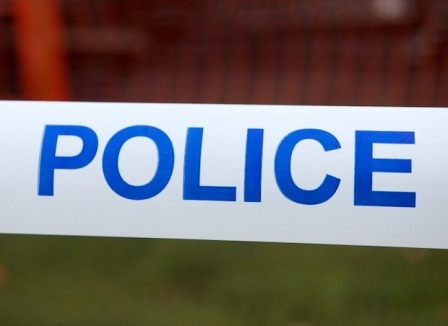 Police in Catterick are warning horse owners in the county to be on their guard after two horses had their tails cut off in an isolated field in the Catterick area.
The horses were stabled in a field at Colburn Grange Farm, Colburn near Catterick Garrison.
Between 5am and 3pm on Wednesday 9 November the offenders cut the tail off two horses in the field. They then returned some time between 7pm on Wednesday and 7am today (Thursday 10 November 2011) and cut off more hair from one of the tails.
The horses were physically uninjured during the incidents, but both the owners and the horses have been left very distressed.
PC Nicola Pattinson of Catterick Safer Neighbourhood Team, said:
These are bizarre incidents and we are concerned that they may be a way of marking horses in preparation for theft.

We are urging all horse owners to be vigilant and make sure their equine security is up to date and activated at all times.

Police officers will be carrying out increased patrols in the area to deter any further intruders.

In the meantime, please be alert and contact the police if you see any suspicious or unknown vehicles in your area, or anyone acting suspiciously. Take registration numbers if you can and call the police straight away.
Anyone with any information about the Colburn incident is asked to contact PC Pattinson on 0845 60 60 247, quoting reference 12110190243.
Or you can give information anonymously to Crimestoppers on 0800 555 111.
Security advice
Ensure your horses and tack are all security marked.
Horses can be marked by microchip, hoof marking or freeze marking
Ensure fences and hedges are in good condition with secure gates to prevent horses straying and also prevent thieves from pulling vehicles up close to the property
Gates are more of a deterrent if they are chained and hinges protected with anti-lift locks
Don't leave head-collars and lead ropes in fields as they could be used by thieves to remove horses
Display entrance signs warning thieves that your horses and tack are security marked.
Install dusk to dawn security lighting
Install alarms and CCTV if finances allow
Visitors to the stable yard should be escorted and restricted in their access to the site.
The tack room should ideally be constructed of brick or concrete block. If it is constructed of wood then it can be reinforced with steel plate or mesh.
If it does contain windows and sky lights then they should be kept to a minimum and protected with bars and grills.
Doors and door frames should be reinforced with steel and secured with good quality mortice locks, heavy-duty shackle padlocks and heavy-duty pad bars.
Do not mark which door is the entrance to the tack room.
Saddles and bridles should be locked to their racks.
Keep key holders to a minimum. If keys are lost get locks changed.