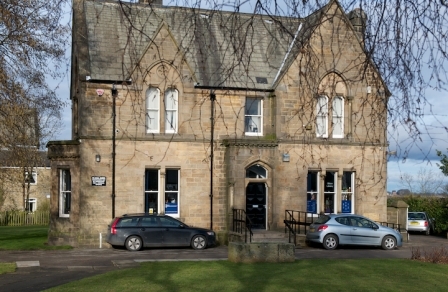 A vibrant and successful public library service across North Yorkshire – that's the prospect envisaged in a blueprint for the future to be discussed by county councillors this month.
The plan – published today – proposes a county-wide service based almost exactly on the existing branch network.
Commnunities around North Yorkshire are being praised for the work they have done in response to the financial challenges imposed on the county council by last year's spending review.
Their enthusiastic, positive approach is likely to lead to the retention of every existing branch library bar one – where two libraries within walking distance of each other are likely to merge.
County Councillor Chris Metcalfe, Executive Member for Libraries said:
This is a tremendous achievement, largely down to the positive attitudes and enthusiasm of people across North Yorkshire who cherish this much-loved service.

We have listened to what people have said about how they want to become involved in the provision of this service, we have examined the proposals they have put forward for achieving those aims, and I'm delighted to say that the result is a set of proposals designed to ensure a viable and sustainable future for our libraries.
Under the proposals, North Yorkshire's existing 42 branch libraries would be retained with the exception of Malton and Norton libraries. The proposals envisage the creation of a new branch convenient for both communities.
The 41 libraries would be run either by the county council's library service, or by volunteers from the local communities, or by a combination of both.
Councillor Metcalfe added:
The key to the success of this plan is the viability of the proposals put forward for the running of those branches which will be handed over to their local communities.

The council, together with other organisations such as Rural Action Yorkshire, has examined these proposals in detail, looking closely at such issues as business planning, knowledge and skills, data protection and so forth.

Our assessment is that the proposals put forward in relation to those eight libraries all have the potential to succeed, and on that basis we are committing ourselves to further discussions with a view to the communities taking them over on April 1 next year.
The plan acknowledges that to achieve the savings – while at the same time ensuring libraries do not close – opening hours would have to be reduced, and the total library service workforce of 177 full time equivalent (FTE) "front line" operational staff would be reduced by 36 FTE posts.
The individual reductions in hours would be calculated according to library usage and location.
The county council has already introduced a "supermobile" library service, offering superior facilities including internet access, at more remote locations. In addition, the Home Library Service, in which volunteers deliver books and other library items to people who have difficulty leaving their homes, is being extended.