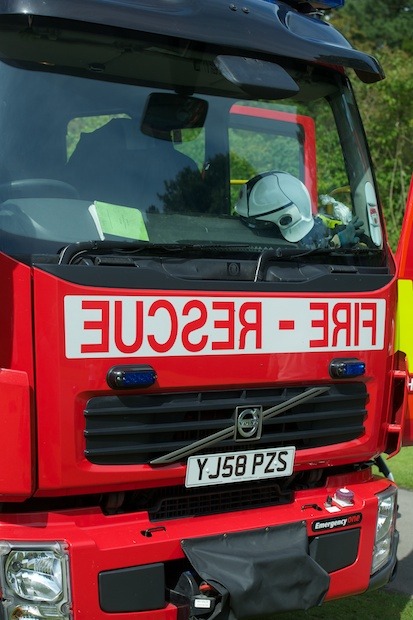 Fire Crews were called to a farm on the A6108 near to North Stainley / Lightwater Valley at 17:47 yesterday evening (7th Nov 11).
A large barn containing 5,000 bales of straw and sawdust was well alight and there was concern around the fire spreading to an adjacent cattle barn with 1,000 head of cattle.
At the peak of the incident, 8 fire pumps attended including the high volume pump (HVP) from Harrogate to take water from the lake at Light Water Valley.
The cattle were released from the barn as a precautionary measure and the incident has currently been scaled down with only damping down by 2 crews and water curtain between the two buildings.
No indication has been given as to the cause of the fire but fire investigation will take place today.