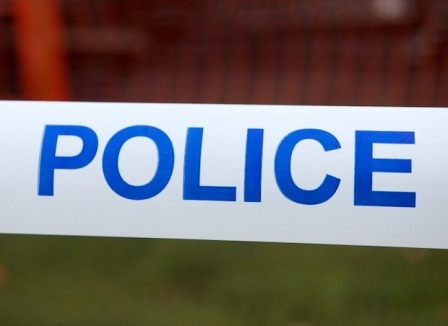 Brian Cox, 29, of Bede Avenue, York, has today (8 November 2011) been found guilty of the murder of Mark John Webb.
He is due to be sentenced tomorrow at Leeds Crown Court.
Mr Webb's estranged wife, 30-year-old Susan Webb of Middleton Road, York was found guilty of two charges of perverting the course of justice; one of making a false statement to the police and one for washing blood away from the scene. She was found not guilty of perverting the course of justice by disposing of the weapon. She will be sentenced at a later date.
Dawn Heather Coates, 50, of Chapel Terrace, York, was found not guilty of perverting the course of justice.
Mark Webb, 40, of Cornlands Road, York, died on 4 March 2011, following an incident at a property on Stuart Road, Acomb, York, when Brian Cox inflicted a fatal, 19cm slash wound to Mr Webb's neck, which severed his jugular vein.
Mr Webb's body was discovered by a police officer in the driveway of his former home in Middleton Road, York, where he had staggered to as he bled to death following the attack.
The victim's estranged wife, Susan Webb, tried to cover Cox's tracks by denying that he was ever present at the scene of the attack and claiming that the wound was self inflicted. She also washed blood away from the scene of the attack.
Senior Investigating Officer, Detective Superintendent Ray Galloway, of North Yorkshire Police, said:
We welcome this verdict as the attack on Mark Webb by Brian Cox was vicious and brutal and he was just left to die from his injuries in the street.

Cox is clearly a significant danger to the community and he must now face the consequences of this savage attack.

The actions of Susan Webb, which were intended to cover up what had happened to her husband and to frustrate the police investigation, were callous in the extreme and I welcome her conviction, also.
Family statement from Mark Webb's mother, Diane Atkinson and his sister, Julie Twamley:
Mark was just 40 years old when his life was brutally cut short by Cox.

He was devoted to his five children and our family's grief has been intensified by the fact that we never got say to goodbye properly, due to Susan Webb's lies that Mark had caused his own injury.

During the initial days of the investigation, we were very concerned for Susan and the children. We now feel very angry that not only did she play a part in this incident but she lied throughout the investigation in support of Brian Cox.

We have been robbed of a son, dad, brother, uncle and granddad in the most violent and brutal way imaginable. This verdict means we are now able to mourn the loss of Mark, knowing that the man responsible for his death has now been held accountable along with those who tried to cover up the truth.

We would like to thank everyone involved in the investigation including North Yorkshire Police investigators, our Family Liaison Officers, the witnesses who came forward to give evidence and the Crown Prosecution Service for helping to bring justice for Mark.

Finally we would like to thank all our family, friends and Mark's friends for their support during this traumatic period in our lives.