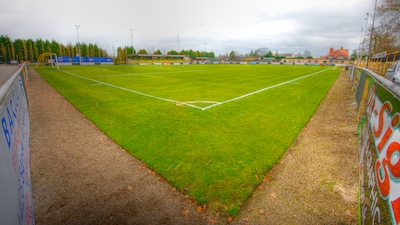 Arriving at the CNG Stadium on Saturday are Play-off seeking Nuneaton Town. It is a match that Harrogate definitely want to win, not only to end a run of three defeats, but as a fitting gesture to Chairman Bill Fotherby, who has announced his stepping down from the post this week.
Managed by Kevin Wilkin, Nuneaton have had a shaky start to their season but have seemed to have found a bit of consistency right when they needed it. At present, Nuneaton occupy 9th position having won 6 of the 14 games that they have played.
Like Harrogate at the moment, they don't like travelling –  out of a possible 15 points on the road so far they have only claimed 4 and scored 5 whilst conceding 7.
Harrogate form against them (and unfortunately against their predecessors Nuneaton Borough) isn't that great. In fact, over the past few seasons Town have yet to claim a point against them! Last campaign saw us lose 3-0 after a dreadful start at The Triton Showers Community Arena and then a surreal match saw both goalkeepers sent off, two penalties awarded and Harrogate on the wrong end of a 2-1 defeat at The CNG Stadium.
Harrogate come into this match carrying one suspension as keeper Zac Jones is unable to play following his dismissal against Worcester City. Town also have Adam Nowakowski, Danny Stimpson and Liam Hardy on the injury list and it is very doubtful that either Mark Cook or Chris Elliott will be fit enough to take part.
Nuneaton also have a suspension for tomorrow's game. Having reached a quota of bookings, central defender Gareth Dean will miss the match.