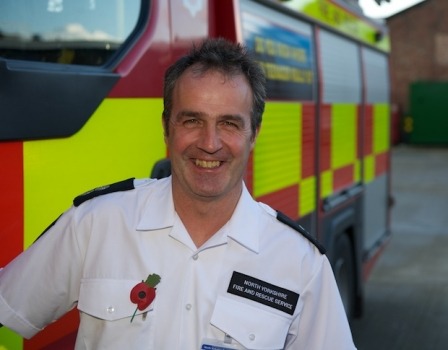 We talked to John Harvey, white watch manager at Harrogate Fire Station about bonfire safety.
John Harvey said:
If  you are planning in having a bonfire then build the bonfire well away from shed, fences and trees.

Make sure there are no cables above the fire and only burn dry materials as damp materials cause much more smoke.

Don't burn aerosols, plastic, tyres or foam as they produce toxic fumes that have damaging health effects – especially for asthmatics or people with heart conditions.

Don't use petrol or paraffin to start the fire and it's a good idea to keep a bucket or water or hose pipe nearby.

Finally, once the bonfire has died down, spray the embers to stop them reigniting.