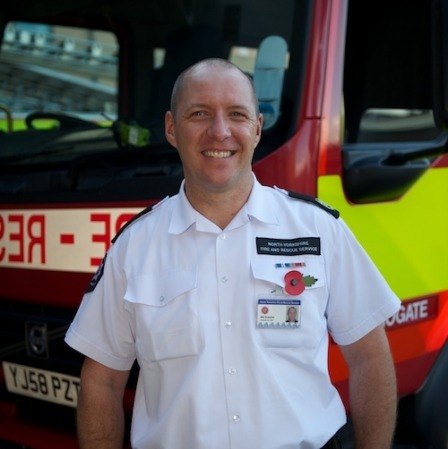 North Yorkshire Fire & Rescue Service wants everybody to be safe this bonfire night. With the run-up to the night, we visited Harrogate Fire Station to talk to the officers and fire crews for their key advice on bonfire night safety.
Each day we will feature a key message with today's message from Group Manager, Mal Austwick (pictured right)
Mal Austwick said:
When buying fireworks make sure that they carry a BS kite mark and are from a reputable retailer.

Also make sure that your garden is adequately large enough to be able to set the fireworks off safely – check the side of each firework for the distance you need to be standing away.
Further details are available on the North Yorkshire FireService website:www.northyorksfire.gov.uk or see their facebook page