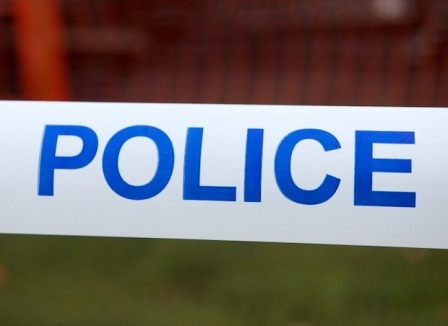 Thirsk police are appealing for information following a distraction burglary in Hambleton Place on Halloween night.
From around 6.10pm, on Monday 31 October 2011, police began receiving calls about the suspicious behaviour of two men who were calling at houses in the Hambleton estate area claiming to be checking water problems in the area.
One of the men called at the home of an 85-year-old woman in Hambleton Place and claimed that the house next door had water problems and he needed to check her taps.
The woman let him into the house and took him through to the kitchen where he ran the taps, he also went into the Bathroom. While she was distracted with the first man, a second man entered her house and stole money from her purse.
The burglary took place on Halloween night when there were lots of people in the neighbourhood who were out 'trick or treating'.
Officers have been carrying out door-to-door enquiries in the area and would like to hear from anyone who was out and about and saw the men or their vehicle. Or, anyone else who has been targeted by the men, but has not already contacted the police.
The men are described as aged between 30 to 50 dressed in dark, casual work-style clothing and one was wearing a baseball cap. One had dark hair and olive skin. The car they used is described as a dark-coloured saloon.
The men also called at a house in Gormire Close in Thirsk, but the owner told them to leave and nothing was stolen.
If you can help the police with any more information about sightings of the men or their identity, please call Northallerton CID on 0845 60 60 247, quoting reference 12110185050.
Thirsk police have issued the following advice when dealing with cold callers at your door:
Use a door chain if you have one
If someone claims to be from a utility company, ask them to post their card through the door so you can check their credentials with their employer.
If you are in any doubt about who is at the door, don't open it
Call 999 if you feel threatened
You could also consider using North Yorkshire Police's Nominated Neighbour scheme
Nominated Neighbour Scheme
To help prevent distraction burglaries and rogue trader activities, North Yorkshire Police is promoting the Nominated Neighbour Scheme which encourages elderly and vulnerable residents to seek assistance from a trusted neighbour to help deal with cold callers.
The idea is for the homeowner to hold up a card to the window or door telling the caller that they do not recognise them and to go to their Nominated Neighbour. That neighbour will then check the caller's identity. A genuine caller will not mind following the instructions on the card and those with a criminal motive will make off very quickly.
Whatever happens, it is vital that any suspicious behaviour is reported to the police immediately.
For more information on the scheme please go to the North Yorkshire Police website – www.northyorkshire.police.uk/neighbour – where you can download the Nominated Neighbour card. Your local Safer Neighbourhood Team officers and PCSOs will be able to assist and offer further advice on the scheme.
These are also available from your local police station, please call 0845 60 60 247 and ask for Thirsk Safer Neighbourhood Team or call into the town centre police office in the Market Place.
If you have information about people committing this type of offence please contact North Yorkshire Police on 0845 60 60 24 7. If you would prefer to pass information anonymously you can contact the independent charity Crimestoppers on 0800 555 111.