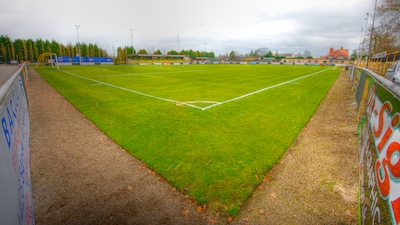 As part of the 'Your team, Our goal' initiative, Year 6 class from Woodfield Primary School will be visiting Harrogate Town AFC as their  guests on Tuesday 11 October.
The children will experience being part of the club and understanding the important roles and responsibilities of it's team members including the players and volunteers.
Simon Weaver, several players, the physio, photographer and ground staff will be present. The programme will include entering the ground via the turn styles, walking out onto the pitch to music and having names announced over the tannoy (like on match days), understanding about healthy eating and exercise, and doing some literacy and numeracy work. The children will have the chance to score some goals before returning on the same coach in time for lunch.
The educational team consist of Alan Tootill (retired headmaster & volunteer at the club), Tim Ralph (retired Fire Commander who climbed Mount Everest last year), and Tad Nowakowski.
The club continues to work closely with the community with similar visits being planned in the future