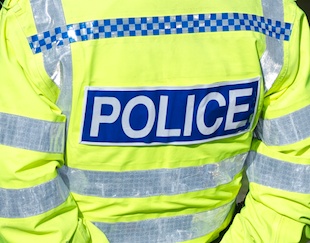 West Yorkshire Police has condemned the violent behaviour at Tuesday night's Leeds United match against Manchester United and will make every effort to trace those involved.
Violence before and after the match left members of the public and police officers injured and some buses damaged.
Now, West Yorkshire Police is launching a major post match investigation to identify those involved. A total of 24 arrests were made last night, mainly for public order offences, with more to follow in the days ahead.
Supt Vernon Francis of City and Holbeck Division said:
It's very clear that a number of people came to last night's match intent on violence. This has nothing to with rivalry between fans. Officers and members of the public came under missile attack before and after the game, by people who had turned up with one thing on their mind. The behaviour of some of those inside the stadium during the match was disgraceful.

We have now asked Leeds United to cooperate with us as we investigate the behaviour of people before, during and after the match.
Despite a major policing operation, pockets of disorder broke out before the match and while dealing with an incident outside the ground, one officer suffered a broken leg after being knocked to the ground and under the feet of a police horse during the disorder. He is currently detained in hospital. Another officer sustained a foot injury.
A number of spectators were injured, one of who was knocked unconscious. He has since been treated and discharged from hospital.
Police will study hundreds of hours of CCTV images to identify all those involved.
Our officers witnessed some appalling behaviour. It was shocking to see people of all ages taking part in the violence, some who had young children there with them. It's not the sort of behaviour genuine fans or the people of Leeds as a whole want to see. It's simply not acceptable and anyone who was involved, wherever in the country they live, can expect a knock at the door.

We will exhaust every avenue to identify these people and will look at bring them before the courts and using other powers such as Football Banning Orders against them
Anyone with information on those involved in the disorder, can contact 0845 6060606.