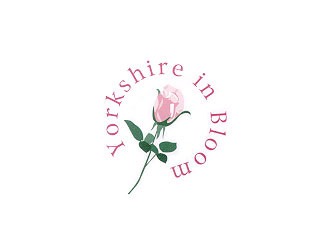 The Harrogate district took centre stage at this year's Yorkshire in Bloom awards on 20 September 2011 coming away with 11 category wins – the most wins in any one area since the In Bloom awards began in 1964 – and five of the fifteen gold medals awarded across the region.
The following towns, villages and businesses in the Harrogate district took the following category wins and awards:
Village: Spofforth – Gold award and joint category winner with Redbourne.
Urban Community: Starbeck – Gold award and category winner.
Town: Knaresborough – Gold award and category winner.
Large Town/Small City (12-35k pop): Ripon – Silver Gilt award and category winner.
Large Town/Small City (35-100k pop): Harrogate – Gold award and category winner.
Business Premises*: Bettys & Taylors of Harrogate – Gold award and joint category winner with Sheffield Forgemasters.
Country Houses, Estates, Parks and Gardens: Newby Hall and Gardens – Gold award and category winner.
Spring Floral Award: Winner Starbeck.
Summer Floral Award: Winner Harrogate.
Commercial Award: Winner Bettys & Taylors of Harrogate.
Chairman's Award – Winner Bettys & Taylors of Harrogate.
Councillor Caroline Bayliss, Cabinet Member for Cultural Services for Harrogate Borough Council and long-standing volunteer with Harrogate in Bloom says she is bowled over by this year's results:
The Yorkshire in Bloom awards ceremony is always a great place to be as entrants see the results of all their efforts. But to be there today with 11 outright wins and 11 further medals, we just about lifted the roof at the Pavilions. Especially as many of the category wins came with Gold medals, the pinnacle of all our hopes.

I want to thank everyone for making this grand show happen – and for making our district the envy of the country – from the hundreds of volunteers who get involved via the local In Bloom groups and other interested organisations, from businesses to schoolchildren and community groups. And, of course, the council's wonderful parks team and here we are not just talking about the teams who make our parks and public spaces look so beautiful, but also the band of others behind them including those who come up with the horticultural designs or grow the plants, right down to the administration team as well. I thank them all.
The district also did extremely well in a number of other Yorkshire in Bloom awards gaining 14 further medals as follows:
Village: Kirkby Malzeard – Silver Medal
Visitor Attractions: Ripon Racecourse – Gold Medal: Knaresborough Castle Grounds – Silver Gilt Medal.
Public, Private and Charitable Establishments: Swan Court – Gold Medal: HORTICAP, Harrogate – Silver Gilt Medal: Knaresborough House – Silver Medal.
Large Hotels: Ripon Spa Hotel – Silver Gilt Medal
Guest Houses, Holiday Cottages and Small Hotels: Hob Green Hotel, Marking ton – Silver Medal.
Young People's Award: Moor side Infant School, Ripon – Gold Medal: Kirkby Mallard CE Primary School – Silver Gilt Medal: Knaresborough: Aspin Park School Community Garden – Silver Gilt Medal and St Mary's School – Silver Gilt Medal: Willow Tree Primary School Garden, Harrogate – Silver Gilt Medal.
*Business Premises: Knaresborough Railway Station also won a Silver Gilt Medal in this category.
Councillor Caroline Bayliss added:
These awards reaffirm our position as the Floral District of England.
What the judges said:
Spofforth – a very good choice of summer colours and tubs grouped to a good effect. There is much evidence of an enthusiastic community involvement and judges appreciated seeing so many of Spofforth's volunteers.
Starbeck – It was heart-warming to listen to the enthusiasm of all the young people who clearly enjoyed their participation in bettering their town. The judges wish every success to all those who make Starbeck a town to be proud of.
Knaresborough – The view from Knaresborough House of the lower High Street is delightful – a real floral entry. The High Street has a mix of long window boxes, mangers and many well-tended baskets on business premises – 'every little corner' has something!
Ripon – Both the judges were amazed at the progress made by the Ripon in Bloom Group. The complete commitment of the community in helping to raise the standard has had outstanding results. Ripon boasts beautiful floral displays and superb parks and gardens, not to forget the pristine Racecourse.
Harrogate – Our second visit to Harrogate confirmed our spring impressions of a colourful, well maintained and vibrant town. Hornbeam Park was noteworthy for its very well presented commercial environment. The town was bedecked with colour, floral beds, baskets and tubs, both in the public and private sector. It was a pleasure to visit. The nectar rich planting in the Valley Gardens and Pierhead is to be commended and hopefully copied.
Newby Hall and Gardens – A Queen Anne period house sits amidst a tapestry of sensuous and endearing gardens, Newby Hall Gardens is not just a Mecca for all gardening enthusiasts but caters for families and children of all ages. Maintenance standards are very high and floral displays are exceptional.
Bettys & Taylors Business Premises – Whilst this is in effect an industrial works, the layout and planting ensure that rather than big sheds the site is a pleasure to view. Thought has been given to the design of the buildings to ensure that they are designed to a very high standard and the general planting provides a well landscaped centre to the site.
Bettys & Taylors Commercial Award and Chairman's Award – Bettys/Taylor's is an excellent example of a commercial organisation that produces a fine range of food and drink. The main point today is that it does this, whilst taking positive action on environmental issues. The headquarters is sited within well planted and maintained grounds. Recycling of former waste products is carried out in imaginative ways. The company supports In Bloom campaigns, schools and community groups. But in addition to all this they have planted two million trees and are now involved in a rain forest project. This is to protect forest areas and also to assist coffee farmers to achieve sustainable business. This Yorkshire company sets a high standard for others to follow.