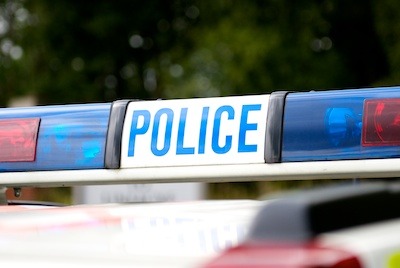 North Yorkshire Police Federation, which represents the county's rank and file officers, has expressed deep concern over the impact of Government cuts to the police service, after a weekend which saw two officers hospitalised with serious injuries in separate incidents in York, and several others suffering more minor injuries.
Sergeant Mike Stubbs said that one officer had suffered a broken arm in an incident in York on Friday night whilst another suffered a fractured jaw in a separate incident in York on Saturday night. Sgt Stubbs said:
We cannot give fuller details of these incidents as doing so may jeopardise any future prosecutions but the injuries these officers have suffered highlight the very real threats that police officers across the county face.
Sergeant Stubbs said that the injuries came as the county's officers provided support to the Metropolitan Police for the Notting Hill Carnival, in addition to having to cope with the demands of policing a busy Bank Holiday weekend in North Yorkshire. 'Since the beginning of August North Yorkshire police officers have been deployed to support Greater Manchester Police and West Midlands Police, in addition to having at least one public order unit on duty in London for the whole period.'
Police numbers in the county had already fallen drastically before the Government announced its cuts in October 2010. In 2007 the county's strength stood at almost 1650 police officers (between the ranks of Constable, Sergeant, Inspector and Chief Inspector) but that number had fallen to less than 1500 even before the latest cuts were announced. Sgt Stubbs said:
If the planned cuts go ahead, officer numbers will fall to around the 1300 mark .The last time we saw numbers that low was in 2001/2002 when around 50% of North Yorkshire officers were assaulted in the course of that year.
Sergeant Stubbs said it was time for politicians at all levels to rethink the proposed cuts and their impact, and called Government claims that cuts to the back office will not affect front line policing misleading. 'As a result of cuts to the 'back office' in some parts of this county, officers are already having to spend more time preparing files because the police staff that were doing that job have gone. Last week police officers were taken off the streets in York to do duties in the custody area because of a shortage of Detention Officers. That is already the reality of what cuts mean in North Yorkshire.'
Temporary Assistant Chief Constable Iain Spittal said:
Policing can be a dangerous occupation and as much as we strive to minimise the risks through training and tactics, injuries do occur in the line of duty when officers deal with violent situations.

Our best wishes, of course, goes to the two seriously injured officers. We wish them a speedy recovery and are supporting them so they can get back to doing what they do best, namely keeping North Yorkshire and the City of York safe and secure.

In terms of staffing over the bank holiday weekend, we always carry out a full risk assessment and profile the demand to ensure we have the appropriate resources in place.

On this occasion, the assessment took into consideration the requirement for North Yorkshire Police to send officers to support the Metropolitan Police during the Notting Hill Carnival. Whenever we provide mutual aid we always ensure the contingent of officers are backfilled to maintain our staffing levels on the ground.

The issue raised about officers carrying out the duties of a Detention Officer in York Custody, we can confirm that this occurred on three occasions over the weekend as a response to short notice absences.

At no time during this period did the level of resourcing fall below that needed to meet the anticipated demand.

In fact, our initial data shows that for the first two days of the bank holiday weekend, the number of crimes was actually 72 (226 compared to 298) fewer than in the same period in 2010. While data is not available yet for Monday, there is nothing to suggest that this reduced crime trend had changed.

This fine effort is a credit to our dedicated officers and staff who work tirelessly on behalf of our communities.