The largest Chamber of Commerce in the Yorkshire region has hired public relations and marketing firm, the Smart Agency, to provide support as it positions itself as a key player in providing key advice and services to businesses in the region.
Harrogate-based Smart Agency will work alongside the marketing and PR teams at Leeds, York and North Yorkshire Chamber as part of a programme to raise awareness of the increasing range of services to existing members, while attracting new companies in need of expert help and practical services.
The Chamber is seeking to reinforce its position with business owners and managers across the region including firms in Leeds, York and Harrogate as the destination for support to build businesses and plan for growth.
Supporting the Press and Corporate Communications team, Smart will handle an integrated PR and marketing campaign that includes media relations and online support.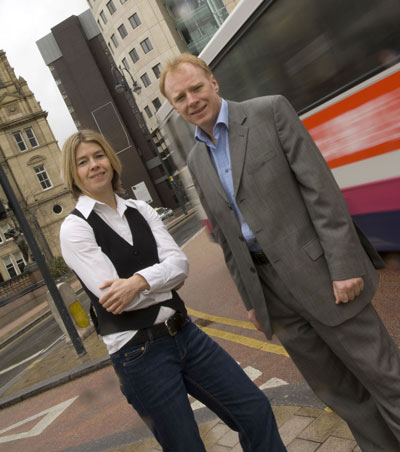 Emma Kirkaldy and Nigel Charlesworth of the Smart Agency
Emma Kirkaldy, director at Smart said:
As members, we were delighted to be given the opportunity to work with the Chamber and provide the support they need at this exciting stage in their development.

The Chamber has ambitious plans and is prepared to fill the gap in the support provided to businesses. We will provide our support to bolster the profile of the Chamber and its experts plus demonstrate the value of membership and relevance to businesses.
Smart is an independent public relations firm that specialises in providing communications services to emerging companies, business to business organisations and consumer brands.
The Chamber has been around for more than 200 years and currently offers a wide range of services to businesses. This includes mentoring, peer-to-peer programmes, training and networking events, and money-saving services as well as being a voice for businesses in the region through lobbying and representation. In addition, the Chamber provides proactive advice and help to owner-managers to assist with running their business such as legal and human resources help lines.