The campsite for Leeds festival opens for general ticket holders tomorrow (25 August) as West Yorkshire Police and a number of other agencies implement a traffic plan to ease congestion around the Bramham Park site.
This will mark the second year the revised plan has been put in place after a traffic problems were reduced around Bramham during last year's festival.
Routes to the site are well signposted from the M1, A1(M) and M62 motorways as well as being displayed on the Festival Republic and West Yorkshire Police websites and sent out with tickets.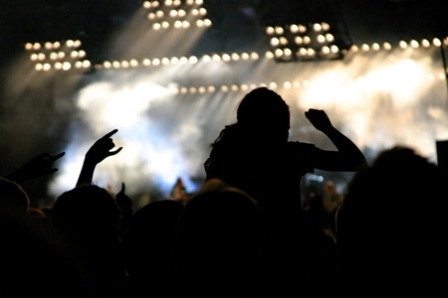 All traffic will now be directed onto the A1(M), exit at Junction 45 (Boston Spa) and use the local access roads West Woods Road and Paradise Way to travel to the festival site.
An additional route will be available on Thursday 25 August as this is the busiest period for festival traffic. During this time festival-goers will use junction 44 (A1(M)/A64 Bramham Interchange) continue on the A64 westbound towards Leeds using both lanes on a one-way system before turning right into the festival car parks (opposite the Dogs Trust).
To manage this the A64 will be closed to all through traffic travelling eastbound from the Fox and Grapes Public House from midnight tonight (24/8) until 5am on Friday (26/8) morning.
Motorists are advised to avoid the area tomorrow, particularly around the junction where the A64 meets the A1(M) south of Bramham, where traffic is expected to be at his heaviest.
Bus routes on the A64 eastbound from Seacroft towards the A1 (M) roundabout will be diverted on Thursday 25 August. For up-to-date information, please visit the Metroline website or telephone: 0113 245 7676.
The roads and junctions that are likely to be much busier than normal from today (24/8) until Friday (26/8) afternoon are:
A1 (M) northbound and southbound at Junction 45 (Boston Spa) and 44 (A64)
A64 westbound
Bramham Interchange roundabout
Grange Moor roundabout
Wattle Syke roundabout
West Woods Road
Tenter Hill
Paradise Way
On Monday 29 August, as festival-goers leave the site, all of the above routes will again be busier than normal but queuing should not be as significant.
Drivers are strongly advised to use alternative routes wherever possible and allow plenty of extra time for their journeys.
Among other temporary traffic orders in place over the festival period are:
Kiddal Lane and Potterton Lane
Kiddal Lane will be closed at the junction with the A64 / York Road, and Potterton Lane will be closed at the junction with Kiddal Lane from Wednesday morning 24 August to late afternoon on Monday 29 August
Access will be maintained for local residents.
Aberford Road / junction with A64
Aberford Road and the A64 junction will be closed for a temporary period from Thursday 25 August while the A64 eastbound closure is in place.
Among alternative routes that can be used in the area on Thursday 25 August to avoid the heaviest period of festival traffic are:
Ring Road to M1 Junction 46, north to the A1(M) and then take A64 towards York
Ring Road to A58, to Jct 46 of the A1 (M), south on the A1(M) and then take A64 towards York
East Leeds Link (A63) to M1, north to the A1(M) and then take A64 towards York
M621 to M1, north to the A1(M) and then take A64 towards York
Further information can be found at the Leedstravel website which has a special Leeds Festival section that will be constantly updated over the course over the festival period.