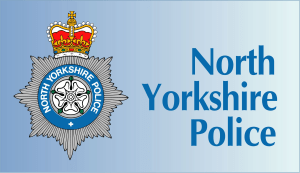 The North Yorkshire Police have this week been monitoring social media for activity that could been construed to encourage acts of violence. This has been in reaction to the riots in London.
The Police have made six arrests and visited a number of people to give strong words of advice regarding comments they have posted on social network sites where the comments were not deemed to warrant a criminal investigation.
The Police arrested six people who have been released without charge in relation to conspiring to commit violence or crime.
One of the arrested men has been bailed in connection with an unrelated offence, and another has been charged with an unrelated offence.
Under British law, incitement to violence is liable to maximum prison terms of seven years.
Temporary Deputy Chief Constable Tim Madgwick, said:
Used responsibly, the internet has huge benefits, but police would like to remind people who use social network sites of their responsibilities.  Many people have been distressed and unnecessarily worried  by rumours circulating as a result of postings on the internet.

Our stance against such behaviour has been clearly demonstrated over the past few days. While no-one has faced any criminal charges in relation to these messages, we hope it acts as a warning now and into the future, as to how serious the police take such threats.
This follows a package of measures announced in parliament on Thursday.
Prime Minister David Cameron said social media services such as Twitter and mobile messaging systems could face restrictions following a review by the police and intelligence services.
David Cameron Said
When people are using social media for violence, we need to stop them.

We are working with the police, the intelligence services and industry to look at where it would be right to stop people communicating via these websites and services when we know they are plotting violence, disorder and criminality
Cameron said he would summon the bosses of social networking groups to discuss how they could block users from spreading information about disturbances or alert police to troublemakers.