Harrogate's new B&Q store opened its doors this morning (12th August 2011) for the first time.
At 10am a there was a cutting of the wallpaper ceremony and the doors opened to the awaiting crowds – around 100 flooded through.
Store Manager, Darren Wilde has a lot of experience with B&Q having worked at their Leeds and Pontefract stores.
Darren Wilde said:
We have turned a focus into a B&Q in a month which is a big achievement. All the 28 original Focus staff have been retained and we have taken on 19 new staff too.

I am also pleased to be running the Harrogate store as Harrogate is my home town.
Adrian and Anne Webster were some of the first people through the door.
Adrian Webster said :
It's brilliant to have the new store as before we had to go through to Leeds or York – we have wanted one here for years
The new sign takes pride of place, only being put in place this week
Store Manager Darren Wilde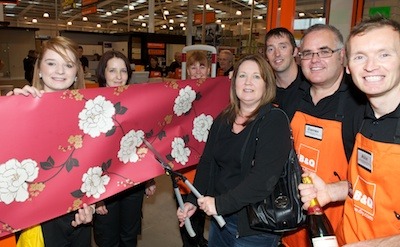 The cutting of the wallpaper!
Store Manager, Darren Wilde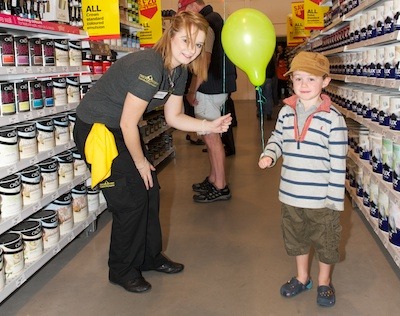 Harriet Noble hands out a few balloons!
Anne & Andrew Webster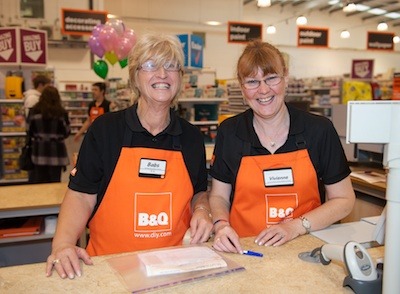 Babs and Vivienne on Customer Services