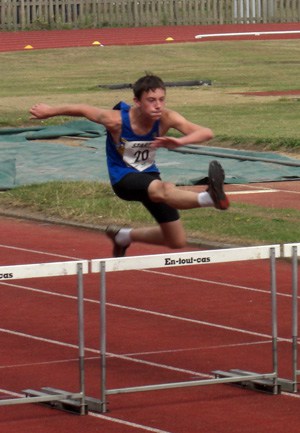 Harrogate resident and St John Fisher's School pupil Jacob Fincham-Dukes competed against athletes from all over the north of England this weekend at the Northern Championships.
Jacob entered 4 under 15 events, the 80m hurdles, long jump, high jump and triple jump winning 3 silver medals and a bronze to be the only athlete finishing in the first three in four separate events.
The Championships capped an excellent first season in athletics for Jacob, adding to his two Yorkshire Championship Gold medals achieved earlier this year.
Jacob will finish the season by competing in three events in the National Track and Field Championships in Bedford on the weekend of the 20/21st August and in the English Schools National Pentathlon Championship in Exeter in September