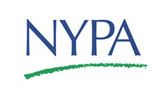 The North Yorkshire Police Authority (NYPA) is preparing for the expected introduction of a Police and Crime Commissioner in May 2012 and wants members of the public to get involved.
The NYPA is responsible for ensuring an efficient and effective police service within North Yorkshire and the City of York. The role of the Authority includes: Agreeing the police budget; setting out annual police objectives through the Policing Plan; monitoring performance against these objectives; holding the Chief Constable to account; and consulting the local community on policing objectives. The Authority comprises 9 elected Councillor Members, and 8 Independent members.
The Police Reform and Social Responsibility Bill is expected to be enacted later this year and will see the North Yorkshire Police Authority abolished in May 2012. It will be replaced with one directly elected Police and Crime Commissioner (PCC) to oversee policing across North Yorkshire and the City of York.
Throughout September and October, NYPA will be holding a number of focus groups to explore how the PCC could communicate with members of the public in the policing area.
The discussions will depend on opinion at the meeting, but topics to cover include:
The PCCs duty to consult with members of the public
Social media use – Facebook, Twitter, Flickr, YouTube
Traditional communication methods – press releases, newspapers, leaflets
Written information (reports)
Video diaries, Website content
Advertising
Community Events
The outcomes of the discussions will assist in pulling together a cohesive communications strategy for the Police and Crime Commissioner that is relevant to our communities – on whose behalf he/she will be holding the Chief Constable to account.
Focus groups will be held on the following dates:
· Thursday 8th September @ Evolution Centre, Northallerton 2pm – 4:30pm
· Saturday 24th September @ NYPA offices, Melmerby, Ripon 10am – 12:30pm
· Thursday 29th September @ Poppleton Centre, York 7pm – 9:30pm
· Wednesday 5th October @ Selby Community Centre 10am – 12:30pm
· Wednesday 12th October @ Skipton Fire Station 7pm – 9:30pm
· Tuesday 18th October @ Stephen Joseph Theatre, Scarborough 2pm – 4:30pm
· Saturday 22nd October @ NYPA offices, Melmerby, Ripon 11am – 1:30pm
If you would like to be involved and help shape the future communications of the new Police and Crime Commissioner; please contact the Authority on 01765 641839, email gina.allen@nypa.gov.uk
Closing date to register your intention to attend a group is 25 August 2011