Detectives leading the investigation into the stabbing of a mother and daughter from Garforth have thanked the public for their response to tracing Leslie Cunningham.
Chief Inspector Dean Henson, from West Yorkshire Police's Homicide and Major Enquiry Team, said: "Since the appeal last night we have received a number of phone calls from the public providing us with information on Leslie Cunningham and including a number of possible sightings.
"We are in the process of working through that information and I would continue to ask members of the public to be on the look out for this man."
Police also revealed they have carried out 12 operations overnight at addresses across West Yorkshire as they continue to trace 40-year-old Leslie Cunningham.
For operational reasons the police cannot reveal the details of the searches or the possible sightings but they are urging anyone with information about Leslie Cunningham or his whereabouts to contact them.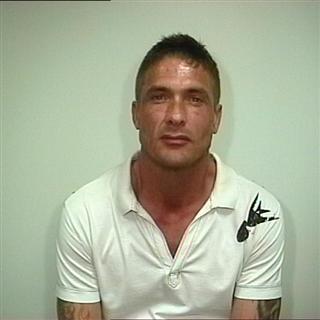 Leslie Cunningham
DCI Henson added: "Both victims remain in hospital at this time and are undergoing further treatment.
"I would also like to take this opportunity to thank the people of Garforth for their continued help and support.
"The incident left a number of those in what is a close-knit community shocked and concerned but they came together and through their help, understanding and patience the enquiry quickly moved forward.
"A high number of officers remain in the area carrying out high visibility patrols and offering reassurance to local people."
Leslie Cunningham, who is also known as 'Jevons' or Leslie Jevons, is described as a white male, 6ft 2″ tall, athletic build, and has a half inch horizontal scar under his right eye.
He also has distinctive large tattoos on both forearms featuring a dragon, fish and panther on his left arm and a dragon skull on his right.
It is not known if Cunningham has access to a vehicle but he is considered dangerous and members of the public are warned not to approach him and to contact police immediately.
Anyone with information is asked to contact West Yorkshire Police via: 0845 60 60 606 or contact Crimestoppers anonymously and in confidence on: 0800 555 111.