Sylvia Gaunt is a leading figure in North Yorkshire for Leukaemia & Lymphoma Research and she wants your help and support.
This charity was founded in 1960 after the death of her Sister due to Leukaemia, then aged just 6 years. Her parents fundraising started with a raffle which raised £37 by selling Susans music box and it just snowballed from there. Today it is  a national charity of which Sylvia is the founding family fundraiser. Sylvia's  parents died at an early age and she has carried on the work since then.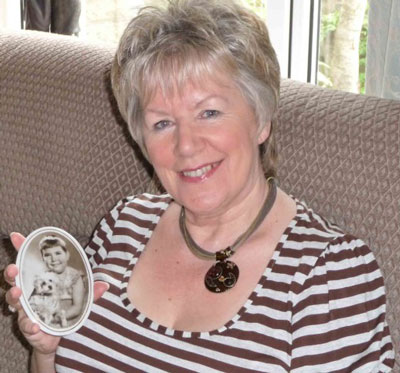 Sylvia Gaunt with a plaque of her Sister
There are branches and fund raising groups throughout the country and with no government help whatsoever have raised over £4 hundred million. The charity's emblem is the Forget Me Not flower chosen by Sylvia's mother and still used today.
The charity does anything from jumble sales in the very early days to Dinners, wear red at school, and collected at Thirsk races earlier this year, and Ripon races planned for 6th Sept, Being locked into a Prison for 24hrs.
They are  prepared to do most things and always need fundraisers, when Susan was given a only 6 weeks to live, now the same leukaemia has a 90% survival rate thanks to our researchers throughout the country.
www.justgiving.com/Sylvia-Gaunt