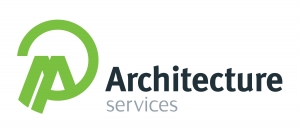 Life became a bit uncertain for Harrogate architectural technician Paul Cowham two and a half years ago when he suddenly lost his job overnight due to the crippling economic recession.
Paul was working for a large Bradford-based shop fitting company who specialised in re-designing and re-fitting buildings for banks and building societies including the Nationwide and the Halifax – both of which were hit hard by the formidable banking crisis – but his Yorkshire employer went under along with hundreds of others across the UK.
But 30 months on the talented father-of-one has emerged from redundancy and the doom and gloom of recession and is feeling enthusiastic about life after recently joining one of the Harrogate district's most fledgling young businesses.
Paul, 40, of Hutton Gate, Harrogate, has recently become director of Knaresborough-based AA Architecture Services – an offshoot company of the already established AA Office Services Ltd who provide office refurbishment, re-fit, maintenance and removals to commercial premises across Yorkshire and beyond.
He is offering a full portfolio of architectural services to complement AA Office Services' existing resources ranging from surveys, design and local authority approval and, despite only trading two months, he already has a long list of blue chip clients on his books.
"Alex Adamson, who set up AA Office Services, approached me because we knew each other through a mutual friend and we discussed the prospect of me joining the company as its design specialist and director of a newly envisaged AA Architecture," said Paul.
"After suddenly being let go in December 2008 with no pay out I fortunately found employment with a Bradford-based building contractor, where I designed internet shopping extensions for ASDA stores across the country for two years, but I decided now was the time to go self-employed and make the jump.
"So far I couldn't be happier and the work coming in is varied too and I feel I can put my own design flair on things again now rather than rolling out similar schemes for the same client.
"For example I've just returned from Puerto Benus where I'm drawing up some designs for a client wanting to renovate and extend a derelict three bed Spanish villa – I can't complain at work out in the sun like that now can I!"
Paul's jump into the world of self-employment has meant he can now focus on doing the design work he ultimately feels passionate and inspired about.
"In my very early days as an architectural technician when I worked for Jackson & Calvert Architects in Harrogate I worked on some exciting and inspiring projects including the Henshaws Society for Blind arts and crafts centre in Knaresborough and Morrisons in Harrogate where the entrance was designed to mimic the historic Pump Museum," said Paul.
"I also helped design a lot of million pound plus projects on the Hornbeam Park business estate including the current Kindercare nursery building and what was Cannons health club, now Nuffield, which really used to motivate me.
"I envisage heading up AA Architecture as being a way to allow me to do this sort of varied design work once again rather than rolling out the same scheme for the same client as I did when I worked for the Bradford firms dealing with the banks and massive corporate outlets like Walmart.
"It's a new beginning and who knows where we'll be in two years time. I think the AA group will certainly be expanding and getting a lot more clients over the next 24 months because we're competitively priced, passionate, friendly and we go the extra mile for our clients."