Volunteering Oscars are now in its 4th year, and growing from strength to strength. This years' event will be held on 4th November 2011 at the Old Swan Hotel.
Nominations from across the Harrogate District are sought in the following categories:-
Young Volunteer of the Year
Care Volunteer of the Year
Community Volunteer of the Year
Environment Volunteer of the Year, Sports Volunteer of the Year
Ackrill Media Group Unsung Heroes
Harrogate, Knaresborough, Ripon & Boroughbridge and Nidderdale
New Volunteer of the Year, Organisation of the Year
Corporate Engagement Award
Volunteer of the Year
Lifetime Volunteer
You don't need to be part of a formal organisation to nominate or to be nominated, they want to celebrate all the amazing things done by neighbours, church groups and informal community groups too and this year particularly welcome nominations from Ripon and the rural areas as we want to ensure that it really is Harrogate and District Oscars.
All those who are nominated will be invited to attend the award ceremony, where the winners in each category will be revealed. The winners receive their "oscar" in addition to a beautiful gift from Ogden of Harrogate.
Nominations may be made online via the Harrogate Advertiser website –  follow this link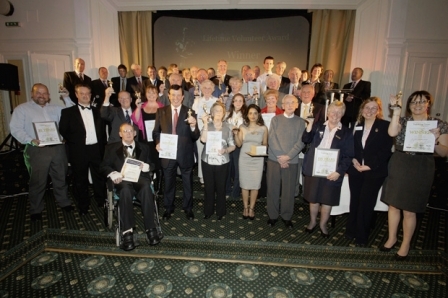 Winners from the 2010 Oscars