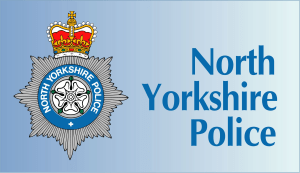 Her Majesty's Inspectorate of Constabulary: Valuing the Police – Preparedness Inspection of North Yorkshire Police, July 2011
North Yorkshire Police and North Yorkshire Police Authority welcome the HMIC's Preparedness Inspection, which highlights the decisive action taken to safeguard the policing service in the county.
The inspection looked at the detailed plans put in place to balance the budget following the loss of Home Office funding resulting from the Comprehensive Spending Review in October last year. It also assessed if the force was fit for purpose to tackle crime and anti-social behaviour.
In both areas the inspection acknowledged that North Yorkshire Police was on the right track.
Chief Constable Grahame Maxwell said: "North Yorkshire Police was faced with an unprecedented level of savings to achieve over the next four years. This equated to a potential funding gap of about £28.4m by 2014-15 from our current budget of £139m.
"This was a critical period for North Yorkshire Police. We put in place plans and decided to respond decisively. We are convinced that this has been the best approach to adopt.
"With a strong programme of change in place, every facet of the organisation has been reviewed to ensure the greatest level of efficiency is achieved, whilst continuing to deliver the best possible policing service and protecting the front line.
"This process and the timescales we set ourselves have been a challenge. I know that there have been a lot of painful decisions for individuals and the organisation as a whole to make and I have nothing but praise and admiration for the way our officers and staff have responded.
"I am confident that the measures we have put in place will safeguard the future of the force and, most importantly, keep our communities amongst the very safest and low-crime areas of the country."
Jane Kenyon, Chairman of North Yorkshire Police Authority, added: "We welcome today's report and its findings but I would echo that this has been a particularly difficult time with hard decisions being faced by both the Authority and Force and those who work for us.
"It was important to make these changes as swiftly as possible to allow us to move forward in a consolidated way to continue planning for a sustainable service in the longer term.
"We look forward to HMIC revisiting our plan later in the year and can assure our communities, on whose behalf we work, that the Authority and Senior Management are doing all that we are able in these somewhat uncertain times.
"The report, for us, has been generally positive and we remain confident that North Yorkshire Police is one of the better placed forces to lead through the challenges of 2013/14 and beyond."
Redundancy programme and balancing the budget
A year ago, North Yorkshire Police began planning a major programme of change which was to take place across four years to address the shortfall in funding that had been forecast.
These plans had to be accelerated in October 2010 when the Government's Comprehensive Spending Review revealed that the savings the force had planned to make across four years needed to be made in just two years.
There remains a lack of clarity on Government funding for 2013/14 onwards, therefore our focus was rightly on securing savings to balance the first two years by action in 2010 and early this year rather than address this over time.
The plans in place to review and reduce the workforce in stages had to be brought forward, and we prepared for the first stage of the Redundancy Programme in December 2010. This was presented to the union, UNISON, in January 2011.
In January, 310 Police Staff posts were identified to be removed from the structures to make the targeted savings. This increased to 313 in February 2011.
For several reasons the number of people leaving North Yorkshire Police through compulsory redundancy has been limited to under 25. Some job vacancies were held open; some vacant posts were removed as part of reviews; the Voluntary Redundancy Scheme was taken up by more than 110 members of staff; others resigned over this time; and many of those whose jobs were under threat have been matched into the vacancies created by reviews, vacancies being held, and others becoming available.
Although North Yorkshire Police regrets the compulsory redundancy of any colleague, it is an achievement that it has been kept to a bare minimum.
The majority of those who were due to leave the organisation through compulsory redundancy have now left.
The new ways of working established by the many reviews across the force are now in operation or are in the process of being implemented.
Chief Constable Grahame Maxwell again praised the efforts of all concerned to bring about such extensive but necessary change in a relatively short period of time.
However, he stressed that now was not the time for complacency.
Mr Maxwell said: "The end of the redundancy programme does not mean the end of the change programme or that we no longer need to scrutinise everything we spend.
"Our funding challenges however remain. We have achieved an overall balanced position for the first two years. But as we have not had confirmation of the Government funding for 2013/14 onwards, we are not being complacent as we cannot be certain of the level of the ongoing challenge.
"However, there are reviews still to come from other areas of the organisation which will be scrutinised to find further savings. We are working with regional partners and will make savings from delivering our service differently. As we have for the first two years, we are confident that we can meet the future challenge.
"We will continue to ensure that everything we do is delivering the best value for money for the organisation and the communities we are proud to serve."
To see the full reports:
Valuing the Police: Preparedness Inspection for North Yorkshire Police, July 2011