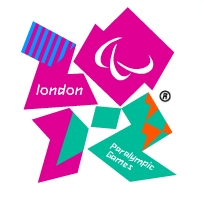 As excitement about the 2012 London Olympics grows, Harrogate Borough Council is urging local residents to take part in the Get Up & Gold open weekend.
Through their Get Up & Gold programme, Culture, Tourism and Sports staff are supporting the annual Olympic Open Weekend on 23 and 24 July 2011.
Now in its fourth year, the Olympic Open Weekends have already enabled over one million people to take part in sport, arts and cultural events across the length and breadth of the UIK.
John McGivern, the council's Senior Sports Development Officer, says the Open Weekend is one of several projects aimed at adding excitement leading up to the 2012 Games and helping create a lasting legacy. "We have put together a programme of activities to suit everyone for the Open Weekend and we hope that a number of taster sessions will persuade people to take up something new.
"There is everything from badminton to an indoor triathlon and much more in between. There will even be a siege at Knaresborough Castle where children can 'attack' the castle with swords, shields and catapults made in one of our workshops
And why not try our games challenge. The year-long challenge launches on Open Weekend when we are inviting you to try out 12 different sports in the 12 month countdown to the opening ceremony of the 2012 Games.
Get Up & Gold is the council's programme leading up to the Olympic Games in 2012 and Open Weekend is just one of the activities that we will be running over the next twelve months.
The full programme of activities is available from all main council offices, community and leisure centres as well as the district's swimming pools. It is also available on the web at www.harrogate.gov.uk/gold