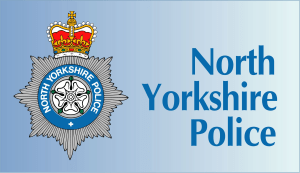 North Yorkshire Police continue to deprive criminals of their ill-gotten gains
Last month the force's Financial Investigation Unit secured another £1,940 under the Proceeds of Crime Act.
On 22 June, magistrates in Northallerton granted the forfeiture of the cash from Paul Christian Brown, 35, of Ash Road, Harrogate.
The cash was originally seized from Brown in January 2011, when officers carried out a search of his home following his arrest on suspicion of drug offences.
The bulk of the money was found hidden under a bin in Brown's kitchen.
Enquiries undertaken by Financial Investigator Mike Sankey, of the force's Financial Investigation Unit, was able to show that the cash could not have come from a legitimate source.
Brown, who is unemployed and on benefits, had no withdrawals from his bank account which could explain the amount of cash in his possession. He had not declared any other income or paid tax in the previous six years.
When given the opportunity to explain where the cash had come from, he declined to give an explanation to the police.
This was the second time Brown had been subjected to a cash forfeiture order under the Proceeds of Crime Act. North Yorkshire Police had previously obtained a cash forfeiture order of £2,630 against him in 2007.
Detective Inspector Ian Wills, Head of the Financial Investigation Unit, said: "We will continue our pursuit of law-breakers who benefit from financial gain at the expense of the law-abiding public. The Proceeds of Crime Act gives us the necessary tools to strip crooks of their ill-gotten gains. We will not hesitate to use it to its full potential."
As a result of the arrests which led to the discovery of the cash, Brown was charged with possession of a controlled drug to which he pleaded guilty. He was given a six-month conditional discharge on 10 May 2011.