A company that rescues bottles destined for landfill to create architectural recycled glass will officially start full scale production in York next week.
Bottle Alley Glass crushes hundreds of discarded glass bottles a day and manufactures them into kitchen worktops, spashbacks, tiles and other products for use in interior design schemes.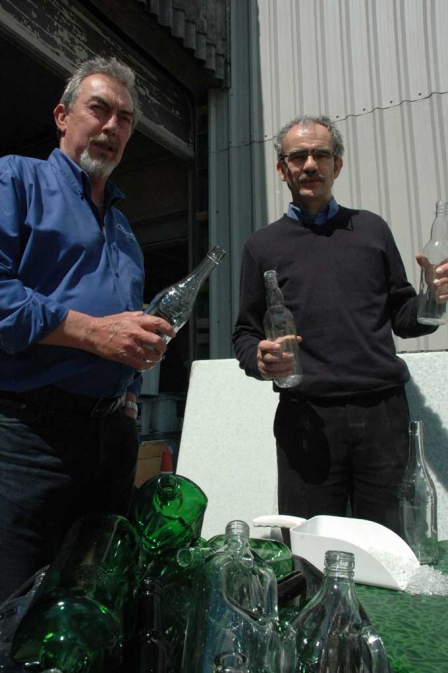 Director Alan Ashbee said the manufacturing process involved transforming waste glass into cullet and thermally forming the pieces to create new sheets of glass.
"Glass lends itself well to recycling and the processes we use makes the most of the different coloured glass we recover from commercial waste to create unusual and eye catching designs," he said.
"It's a very sensitive process and we've invested a great deal of time and money perfecting the technique of successfully mixing the different colour batches before firing them in our purpose built kiln."
The Wheldrake factory polishes, fuses, sandblasts and laminates the recycled glass to create different colours and effects for tiling, glass inserts and bespoke designs to sell to interior designers, architects and members of the public.
"The finished product is very robust and won't shatter like ordinary glass making it ideal for innovative structural projects," explained Alan.
Bottle Alley Glass launch event starts Monday 13th June and runs until the Sunday. There will be guided tours of the workshop where the crushing and reforming process can be seen.