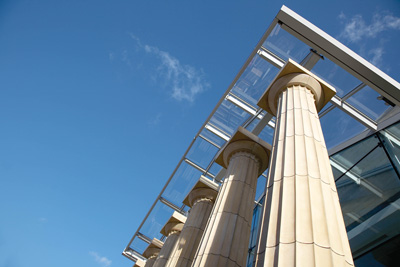 The Chartered Institute of Housing will be holding its annual conference and Housing exhibition in Harrogate in June this year but has just announced plans to move to Manchester for 2012 and 2013.
Harrogate International Centre regrets the show is moving, but wishes them well in their new location.
Angus Houston, Director of HIC, commented, "We wish the conference every success and we will continue to nurture the excellent relationship we have with the organisers, Ocean Media Group, which also includes discussions regarding rotating the event's venue for future years.
Angus continued, "We are proud to have been the host destination for this annual conference and exhibition for a number of years and Harrogate and HIC have always worked closely with the event organising team year on year to offer a range of enhanced services for Chartered Institute of Housing delegates. I know that staff here at HIC, local hotels, restaurants and shops will give 2011 delegates the usual warm welcome and ensure this year's event is an outstanding success.
Don Mackenzie, Leader of the Council and Chair of the Harrogate International Centre Board, said: "I am sorry this prestigious event has chosen to relocate and we will work hard to win it back again for future years. HIC is a venue which competes in a global industry, in which organisers of events will switch, from time to time, from one location to another. Harrogate does very well with a business retention rate of 66 %. Harrogate is a wonderful conference and exhibition destination and we work hard to attract new events, so that we can demonstrate the many benefits of Harrogate and the surrounding district."
Sarah Webb, Chief Executive of the CIH, said:
"The CIH annual conference and exhibition is the flagship event in the UK housing calendar. It provides a unique opportunity for the whole of the housing sector – public, private and non-profit – to come together in one place to learn, improve and influence.
While Harrogate has provided a great home for many years, moving to Manchester will enable us to provide a better conference and exhibition, make the most of the state of the art facilities at Manchester Central and provide improved access and accommodation for exhibitors, delegates and visitors."
Trevor Barratt, Chief Executive Officer of Ocean Media added:
"The CIH Annual Conference and Exhibition is already firmly established as the leading UK event for the housing sector. Working in partnership with the CIH, we are always looking for ways to meet the changing needs of professionals within the sector and to make the event even better.
Recently upgraded, Manchester Central is a versatile venue with excellent facilities and a track record of hosting events of a similar scale with great success."
James Brooks-Ward, Managing Director of Ocean Media said, "Harrogate has been a great home for the CIH annual conference and Housing exhibition for more than 25 years. Moving the event has been a very hard decision to make. We would like to take this opportunity to thank the staff at the HIC and people of Harrogate for their warm hospitality and look forward to the event in Harrogate this June."
Angus Houston, concluded, "We expect business to come and go, that is the nature of our industry and I am pleased to announce that we already have new business confirmed for 2012, which meets the value to replace the Housing Conference. We are also currently negotiating on a number of other potential new clients, in addition to contracting several events for 2011 and 2012, ensuring continuity of the centre's local economic impact on the town, currently valued at £180million annually."