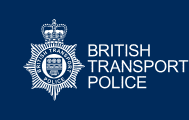 The figures relate to the North Eastern Area of British Transport Police which includes the East Midlands, Yorkshire, Teesside and Northumbria regions.
The figures include a 1.3% fall in violent crime, and a 9% reduction in anti-social behaviour but thefts have increased significantly, largely due to a 37% increase in cable theft.
"The continued reduction in crime is very good news, but economics is having its effect," said British Transport Police (BTP) Area Commander for the North East Terry Nicholson. "We know that during difficult economic times acquisitive crime is likely to increase, and these figures show that.
"Cable theft is a real challenge for us, the rail industry and other utilities. The record price of metals on world markets has made this type of crime seem increasingly attractive, although the actual returns to the thieves are pretty modest.
"Metal theft causes significant disruption to rail services and that means real consequences for real people – missed business meetings, family celebrations and important appointments for instance. And that's not to mention the huge financial costs to the rail industry and the dangers to the thieves themselves.
"We have increased the resources we are devoting to this issue, especially in hotspot areas such as South and West Yorkshire and Cleveland where we have specialist teams who are proactively working to drive down crime, and are working closely with Network Rail, local forces and the rail industry to find more effective ways of reversing this trend."