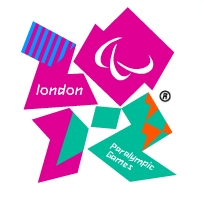 This morning the London Organising Committee of the Olympic and Paralympic Games (LOCOG) launched the search for 8,000 torchbearers to carry the Olympic flame. Andrew Jones MP is urging residents across Harrogate, Knaresborough and Boroughbridge to nominate those people who are leading lights in the community as Olympic torchbearers.
Mr Jones said: 'This is an once-in-a-lifetime opportunity to recognise those truly inspirational people from our area. I urge residents to nominate those people that have given their personal best and are leading lights in the community. Carrying the Olympic torch is a rare privilege – it is fitting that those who do so much to inspire others in our area should be nominated for the accolade."
The torch will arrive in the UK on the 18 May 2012 embarking upon its final 70 day journey to the Olympic stadium for the lighting of the cauldron at the opening ceremony on 27 July 2012.
Details of the route announced today included 66 evening locations, and will see the Olympic flame be within one hour's journey of 95 per cent of the population.
The entire route will be announced in November 2011 with an estimated 110 people a day set to carry the Olympic flame.
Sebastian Coe, Chair of LOCOG said: 'Carrying the Olympic Flame is an incredible honour and from today people have the opportunity to reward someone inspirational by nominating them to be part of this historic event. This is a great occasion to give someone you know, who has made a difference and who deserves recognition, their moment to shine.'
Nominees for London 2012 torchbearers will be required to provide just 150 words on why they are nominating an individual and how this person has given their personal best in any walk of life. Nominees can be as young as 12 and nominations will be considered by judging panels in Wales, Scotland, Northern Ireland and each English region, who will select the LOCOG Torchbearers for their area. The LOCOG nomination process will be open until 29 June 2011 available via www.london2012.com/olympictorchrelay