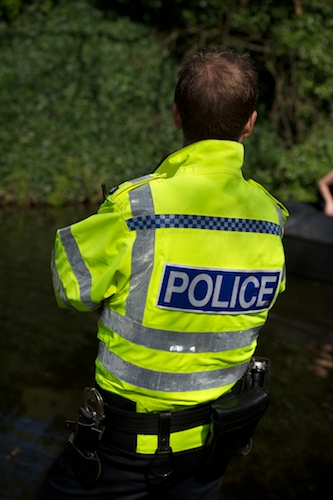 Criminal cash totalling over £1million was recovered by North Yorkshire Police during the last financial year.
The force's Financial Investigation Unit raked in £1,339,479.32 between 1 April 2010 and 1 April 2011, after pursuing criminals through the courts to retrieve their illegal earnings under the Proceeds of Crime AcMore than £1.1m of the cash was returned through confiscation orders – where a convicted defendant is ordered to pay back the amount they have benefited from through their crimes.
Officers also reclaimed over £200,000 using cash forfeiture orders – where police apply to the courts to keep cash they have seized, where there are grounds to suspect it has been derived from crime or is intended to be used for criminal purpose.
During the course of the year the force's Financial Investigation Unit secured some of the biggest ever confiscations and forfeitures under the Proceeds of Crime Act, in North Yorkshire Police's history, to ensure that criminals are not making a living from their illicit activities.
Detective Inspector Ian Wills, of North Yorkshire Police's Financial Investigation Unit said: " 2010/11 was a very successful year for the force's Financial Investigation Unit, we had some excellent results in the courts and recovered a lot of money, some of which we were able to put back into the community through the Why Should They? campaign.
"It is vitally important that criminals do not benefit financially from their crimes and the figures achieved in the last financial year send out a clear message that North Yorkshire Police will vigorously pursue criminals assets and apply to the courts to confiscate them.
"Our financial investigators have put in a great deal of hard work to ensure that crime doesn't pay for North Yorkshire criminals and I am confident that we will continue that good work in the future."
Main cases
* In November 2010, the Financial Investigation Unit secured it's largest ever confiscation order when drug-dealer David Alexander Black was ordered to repay £354,500 of his illegally obtained cash, after a hearing at York Crown Court.
He was ordered to pay back the money within six months or risk an extra three-and-a-half years in prison, in addition to the 10 years he is already serving for dealing cocaine.
* A judge at York Crown Court ordered convicted brothel keeper Barry Abrahams to repay £267,806 at a confiscation hearing in September 2010.
The court heard that Abrahams had benefitted to the tune of £400,185 as a result of his crimes, however only identifiable assets can be recovered.
Abrahams had earlier pleaded guilty to running a brothel at York Sun and Sauna, in Little Stonegate, York, between 1 November 2007 and 27 March 2008. He also admitted laundering the proceeds of his illicit activities over the same period of time.
Abrahams was sentenced to four months' imprisonment – suspended for two years, on two counts of managing a brothel, and was ordered to undertake 200 hours of unpaid work.
* In June 2010, the largest ever cash forfeiture order in North Yorkshire was handed down at Northallerton Magistrates' Court.
John Mervyn Jones, aged 63, from Shipton-by-Beningbrough, was instructed to forfeit £107,512.38, following an investigation into the into the activities of Coutts de Vere Systems Ltd, who ran a number of shops known as 'Moneyspinner' in York, Hull and Otley.
The shops' main activities were the sale of second hand goods and providing a cheque cashing service.
John Mervyn Jones subsequently signed a disclaimer in respect of £97,000 of the £102,000 cash that was seized. The £97,000 had earned £10,512.38 in interest since the time of the seizure and the court made a forfeiture order for the full amount.
Why Should They? campaign
The money that the police recover from criminals via the courts is paid to the Home Office, who then redistribute some of the cash to agencies such as the police, the Crown Prosecution Service and the Criminal Justice Board.
During the last financial year, North Yorkshire Police used their share of the cash to help local community projects.
The force awarded £24,000 to 14 deserving recipients throughout North Yorkshire and the City of York.
For more information on the Why Should They? campaign visit the North Yorkshire Police website www.northyorkshire.police.uk/whyshouldthey