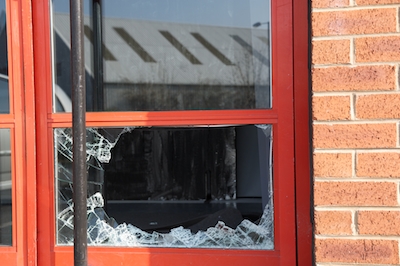 Updated 19 April 2011
The man being held in custody has been named as Kenny John Robert Crossley.
———————
A local 36 year old man from Harrogate has been arrested and is due to appear at Harrogate Magistrates Court in connection with burglary from Business units in Claro Court Business Centre on Claro Road in Harrogate.
Due to the nature of the offences the case will then be committed to the Crown Court.
The burglary took place in the early hours of 23 March 2011 where a number of business units were broken into and equipment taken. A car was also taken with the total value approximately £25,000.
The original story:
Overnight break-in to Business units net thieves over £25,000