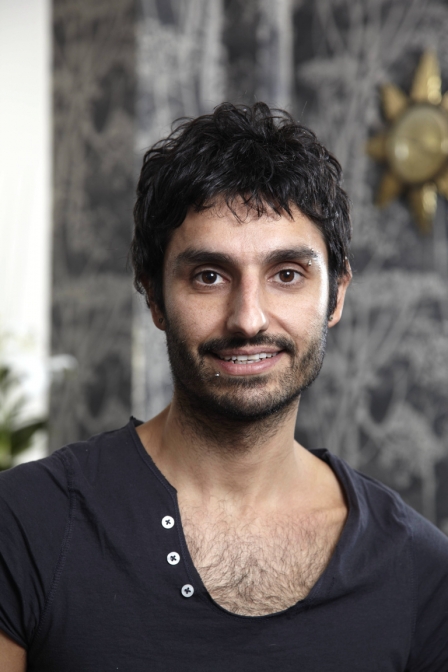 HAIRDRESSERS, salon owners and managers from across the country converged on Manchester at the weekend for the first-ever Professional Hairdresser Live show – and the opportunity to see Harrogate's own Joseph Ferraro on stage.
Joseph, co-owner of HALO hairdressers in Cheltenham Mount, Harrogate, was one of a number of the UK's leading hairdressers who appeared at the two-day trade show to help provide inspiration to other stylists and colourists.
As a member of the acclaimed F.A.M.E Team (Fellowship Academy of Merit and Excellence) Joseph and his three fellow members appeared together live on stage for the first time and created inspiring cuts and restyles of models' hair.
Under the guidance of F.A.M.E Team mentor and celebrity hairdresser Errol Douglas, whose clients include Cindy Crawford, Kelly Brook and Cherie Blair, Joseph transformed models live on stage.
Joseph's trip to Manchester is the latest in a long line of hairdressing events he is called to appear at as a member of F.A.M.E and Sebastian's elite Cult Team.
Twice a month, Joseph travels to salons across the country to run workshops with staff using Sebastian or Wella products.
Working alongside cutters and colourists in a salon, Joseph demonstrates hair cuts and styles – then offers guidance and advice to other hairdressers wanting to learn the new techniques and styles themselves.
"Life has been incredibly busy since I became a member of the Sebastian Cult Team and the F.A.M.E Team. As well as running my own salon in Harrogate, I am travelling around the country taking part in workshops, seminars, fashion shoots and fashion shows.
"It is very exciting and means I have to manage my diary efficiently. I am working alongside some of the best hairdressers in the business, learning new techniques and ideas all the time, which I am able to bring back to my clients in Harrogate," he said.
Joseph's next date is a wig-making course with celebrity hairdresser Jamie Stevens, who he worked with on a recent episode of Gok Wan's Fashion Fix when the show was filmed in Harrogate.
www.hahaha.co.uk