A 15,000- mile African adventure beckons for Yorkshire TV presenter after clinching Kenyan deal with British Council.
A HARROGATE-born TV presenter has swopped reading the news headlines to making them – after clinching a contract to help business leaders of the future in Africa.
Vicky Locklin, who was brought up in he town and attended Gateways School in Harewood, has been invited by the British High Commission in Kenya to deliver a series of masterclass lectures to more than 1,000 budding media entrepreneurs in Mombasa and Nairobi
She will be drawing upon her 20-year career in broadcasting – including being a well-known face on Calendar News and ITV – to pass on her wealth of industry knowledge and adding an extra dimension to their pitch for new business.
Vicky, aged 43, will be working alongside Kenya's leading television breakfast show presenter Jimmi Gathu.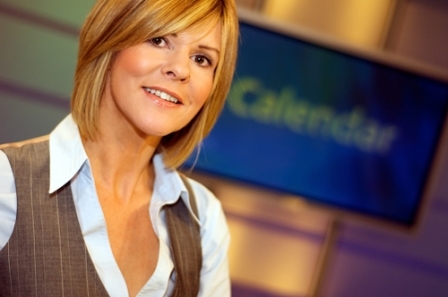 As part of her invitation to provide a first-hand insight into the UK media world, she has also forged links with the inaugural Gorbachev Award-winning Evans Wadongo, the Kenyan inventor famed for pioneering a solar powered lantern which has been honoured as a ground-breaking initiative worldwide.
His invention has transformed the lives of thousands of rural-based Africans, who have no access to electricity. The lamp has become a clean, healthy alternative to wood fires as a source of light.
Her six-day whistle-stop tour covering almost 15,000 miles is a challenge she is relishing.
Vicky, who now runs her own successful media and presentation training company, said: "It is a great honour to be invited to Kenya to pass on behind-the-screen secrets and tips – and having the opportunity to work alongside two of the country's best-known names.
"Hopefully my personal dimension to the lecture will fire up enthusiasm and guide the careers of Kenya's business leaders of the future."
The lectures are aimed at entrepreneurs in a range of sectors, including broadcasting, architecture, computers, music, theatre, advertising, antiques, crafts, video and photography, publishing, beauty and cosmetics, managing and consulting, and estate agency.
The mother-of-one – a qualified trainer – has found the preparation for the trip a typical juggling act ……as any parent will know.
She said: "After having numerous injections, organising visas, and juggling childcare, I am hoping to squeeze in a few hours of sightseeing at Nairobi National Park and the beaches of Mombasa.
"Both look so inviting that I may have to be dragged back onto the plane home – although with such a full itinerary I may only get to dip my toes in the water!"