Match report from David Shepherd.
Gary Flitcroft's Black & White Magpies flew into Station View and left with nothing to show for their efforts. This after Railway had come from behind to win at Chorley earlier in the season.
Chorley took the lead in the sixth minute a long clearance causes problems for Wayne Harrett as the ball goes over his head. Steve Foster pounces onto the ball and is in on goal. Keeper Craig Parry delays coming out and Foster slots the ball through Parry's legs. 1-0 Chorley
Railway strike back from the penalty spot after Railways Thirkell was fouled in the area. Jon Maloney steps up to level the score on 16 minutes. Railway then went ahead a cross from Luke Durham eludes the Chorley defence and finds Hunter at the back post to slot home from close range.
Chorley evens things up as the Referee points to the spot for the second time. Maloney adjudged to have mauled down a Chorley Striker from a corner and Jack Dorney makes no mistake from the spot.
The second half saw Railway dominate the play but it took till the 86th minute for Local Lad Simon Parkes to score the winner. Parkes out on the Railway left receives the ball from Ed Marua, he then puts in a shot come cross that beats the Chorley defence and keeper sneaking in at the right hand post.
A well deserved win and Railway will be up for their next game versus Skelmersdale United away on Tuesday night. Railways next Home game is Salford City Tuesday 12th April 7:45pm KO.
David Shepherd
Next Matches
Tuesday 5 April 2011, Skelmersdale United vs Harrogate Railway Athletic. KO: 19:45, AWAY
Sat 9 April 2011 Salford City vs Harrogate Railway Athletic 15:00 AWAY
Tue 12 April 2011 Harrogate Railway Athletic vs Salford City 19:45 HOME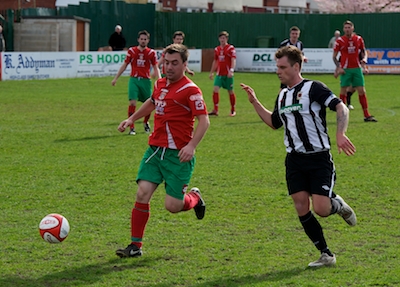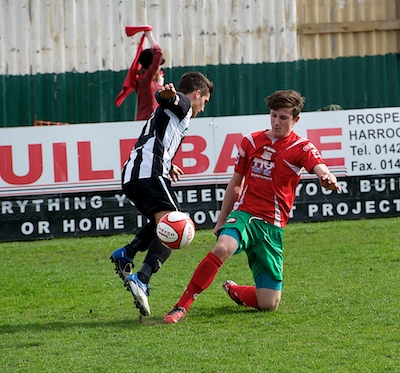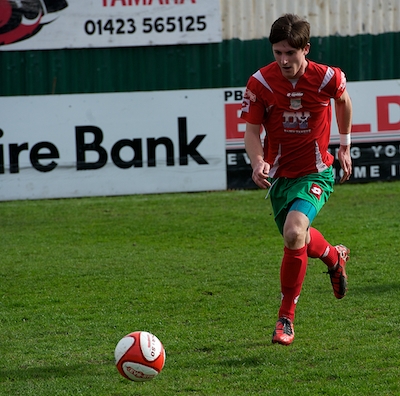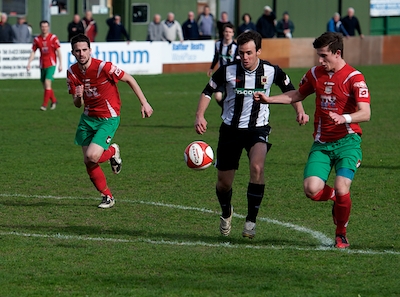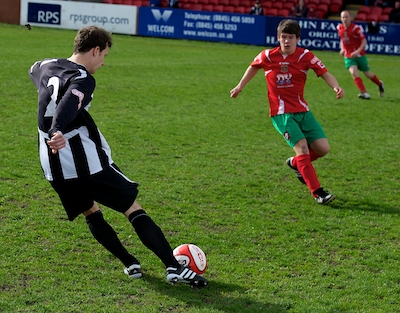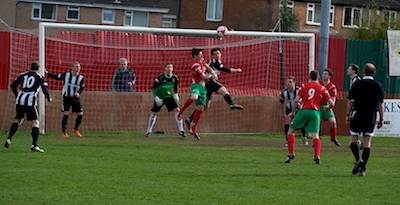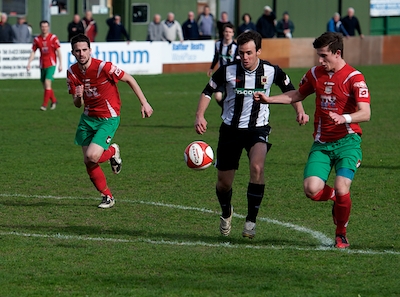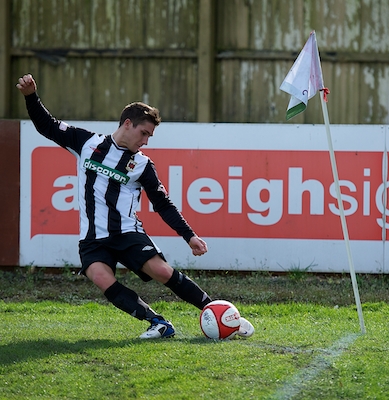 Photographs by Timothy Cook Photography