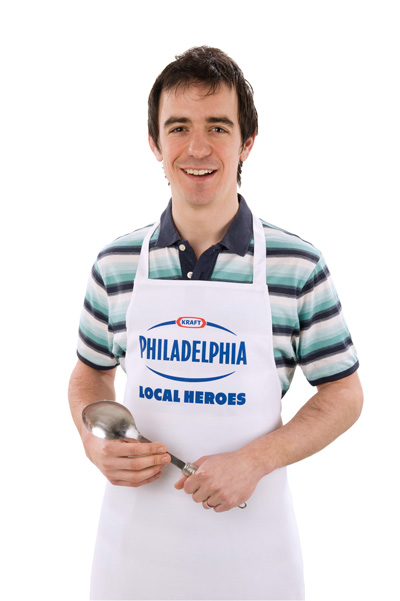 Andy Fordham from Harrogate has been chosen to become a 'Philly Local Hero' – to represent the North East with his very own delicious recipe using Philadelphia cream cheese.
Andy, a lawyer and father of two, was one of hundreds of applicants who submitted their own quick and easy recipes featuring Philly as a main ingredient for the chance to star in Philadelphia's new campaign and share their recipe with the nation. Andy's Philly Roasted Veg Pasta includes some of his favourite ingredients but is also quick – something which is particularly important when you have a full time job and kids at home!
Andy is one of ten Philly local heroes selected from across the country who will be featured on Philadelphia packs, in advertising and on the Facebook page – all from mid March. He is also one of just four heroes to have his very own large billboard featuring his photo along with his newly famous recipe. His billboard will be displayed in Newcastle from 28th February until 13th March – so if you head North keep your eyes peeled for his debut appearance!
Andy says "I'm really pleased to be a Philly Local Hero. We've been using Philadelphia for years. The kids love it and I am so thrilled to have been chosen."
Ed says "I was so impressed with the quality of recipes that were entered, but Andy's was one of a few which really stood out from the crowd. I loved the fact that he used locally grown vegetables to create the perfect combination of flavoursome ingredients, resulting in a simple but tasty masterpiece."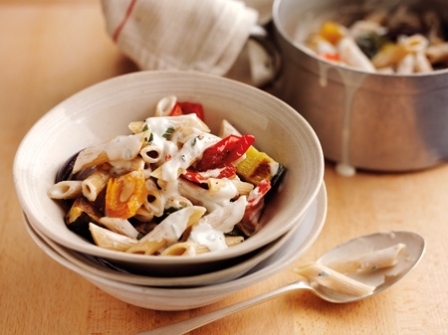 You can support Andy and share his joy through food by trying his recipe, which you can find on www.facebook.com/philadelphiauk, where there will also be money-off coupons for a limited time. Why not leave a comment, or share your favourite recipe with the other fans – tell them why you "Love it"!