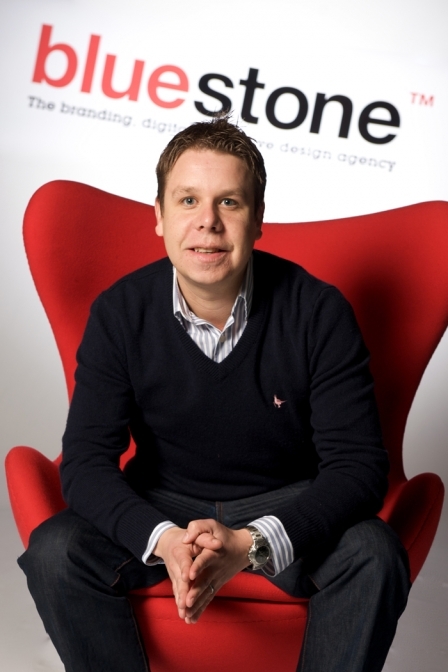 Jonathan Robson joins Bluestone Design of Harrogate after eight years as a leading figure in the growth of signage and graphics company, Ad Bells.
He is also a director of Connect Conference Services.
He explained: "I've thoroughly enjoyed playing a part in making Ad Bells an established name, but I'm really excited about the opportunities that lie with Bluestone. It's a fast-changing world, especially in the branding and digital media industry, and being able to offer clients a full service is essential. "I've built up a lot of contacts in the Yorkshire region and look forward to continuing to work with them.
Bluestone is a very forward-thinking company with big ambitions and I'm delighted to be part of it."
The Bluestone Design team has also been bolstered in recent weeks with the appointment of additional designers in the studio, underlining the company's expansion plans.
Managing director Jonathan Armstead said: "Bluestone is growing rapidly and it was definitely time to bring a sales director on board.
Jonathan has developed a reputation as one of the leading sales professionals in the region and has a focused, entrepreneurial attitude that will be invaluable for our future success. "It's great to have him with us – his experience, knowledge and approach will really benefit the team." Bluestone was created in 1998.
The business currently employs seven people at its head office just outside Harrogate and also has satellite offices in London and Edinburgh.